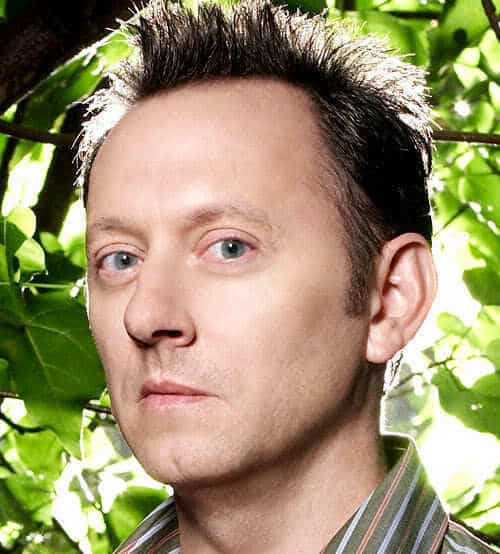 Michael Emerson hairstyle in the tv series Lost.
Michael Emerson is a talented American actor who has appeared in multiple episodes of the wildly popular television series "Lost". Emerson plays Benjamin Linus, a long-time villain in the Island hierarchy. Here are a few hints about the Michael Emerson spiky hairstyle for those who want to imitate the look.
As the show wound down during the 2010 season, the characters were in the unenviable position of not knowing how the finale would develop. This allowed the tension to build in the actors as well as the fans. However the hairstyle of the actor has not changed much during the filming.

Michael Emerson hair with receding hairline.
The hair is a style that requires a little length on top. The care is simple. The hair must be stiffened in order to give it the body to be upright.The actor makes no secret of the fact that he needs hair goo in order to achieve the style that he wears so well.
The spikes are not narrow, this means the hair is fuller and thicker than some other spiked styles. Since Emerson's hair is obviously receding in a pattern baldness design, his face shape is brought into full emphasis.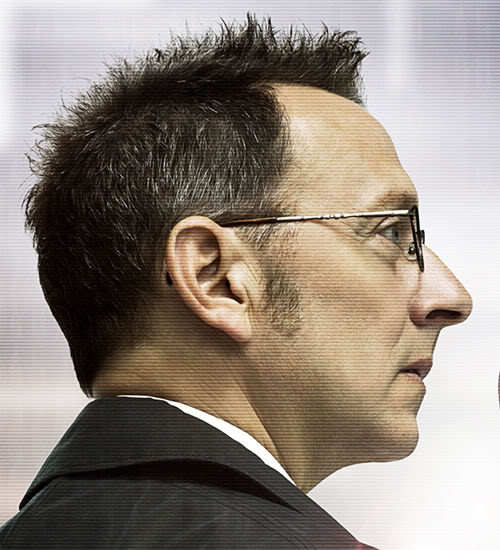 Michael Emerson spiky hairstyle in the television series Person of Interest.

Michael Emerson spikey hairstyle.
On the sides and back of his head, the style is still full, but shaped downward rather than in spikes. On the sides of his head, it is long enough to brush back slightly behind the tips of the ears. His sideburns are narrow and reach to just below the mid-line of the ear.
Emerson's hairstyle has a following among his many fans. It proves that there are styles that are as appropriate on men of middle age as they are on the early twenties age group. It is apparent to fans that a flattened style would not suite his face shape nearly as well as his current hair design.