Mark Wahlberg is an American actor. He has also produced movies and television shows. His early career saw him as a rapper using the name Marky Mark.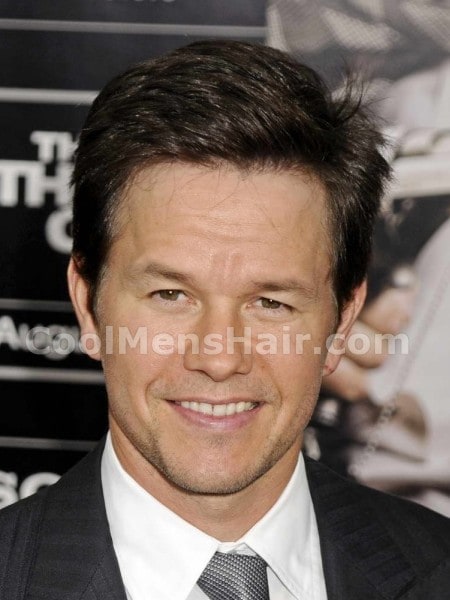 Mark appears to be a man of simple tastes when it comes to his hair. He normally keeps it cut short on the sides and back with just a bit of added length on top so that he can do different things. One of the most commonly seen hairstyles is the hair parted on the left side and combed over to the right. This produces a nice, clean cut appearance that would be appropriate anywhere.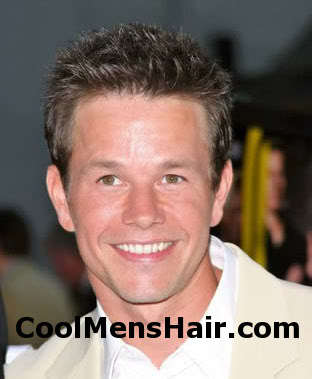 Mark Wahlberg short spiky hairstyle.
When Mark wants to let his hairstyle go a little wilder, he applies a touch of pomade or styling gel and pulls the hair up into random spikes all over the top of the head. This gives the appearance of not having done anything with the hair, which is an illusion.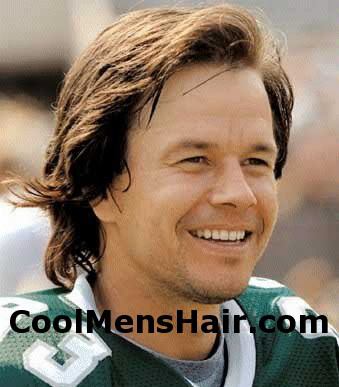 Mark Wahlberg hairstyle
Wahlberg has not always kept his hair short, however. For the movie Invincible, he allowed his hair to grow out to near shoulder length. For this longer hairstyle, he adopted the part on the left side and comb over hairstyle to keep his bangs out of his face. A touch of hairspray was all that was needed to hold the hair in place.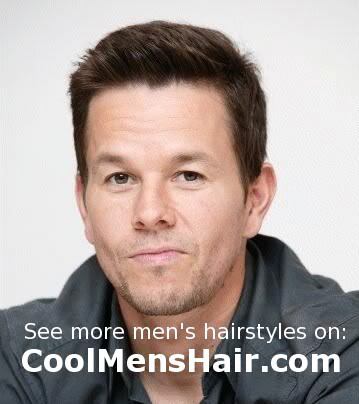 Mark Wahlberg with slight beard.
Mark typically keeps his face clean shaven. He has, however, been seen with a thin mustache and a slight beard just below the point of his chin. The facial hair works as a complement to the short hairstyles that are typically worn.
As a general rule, Mark Wahlberg hairstyles are short and conservative. He tends to go for a look that is easy to achieve and maintain and that will fit in anywhere he chooses to go.