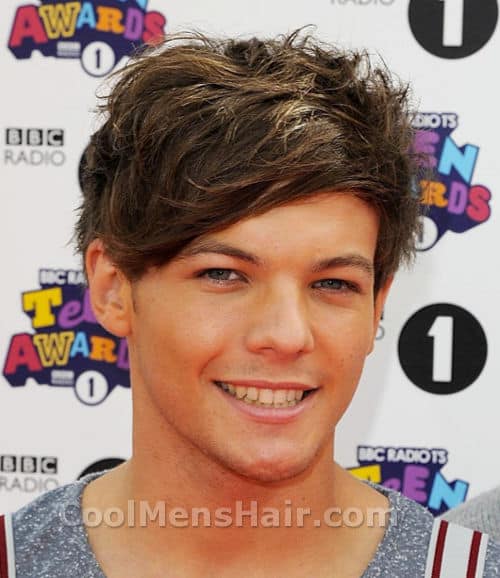 If you are a fan of One Direction you may enjoy the way that Boo Bear looks. In fact, you might like to have a Louis Tomlinson hairstyle and it is possible. Here are some tips to help you in your latest hair quest.
To start, you need some basic tools like a round hair brush, blow dryer, and a flat iron. You also should have a good styling gel that is used for spiking. Extra hold hair spray is also a necessity for this project.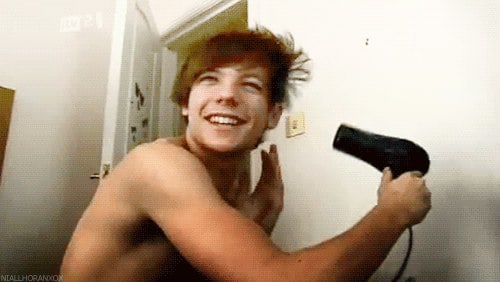 Wash your hair and use a good conditioning product. Towel dry so it is still a little damp. Start blow drying from the left of your head and take the round brush and use it to make the sides and back of the hair curl. Make sure the back and sides curl in an outward motion, and this may take a little time to perfect.
Once the hair is dry, use the flat iron to make your bangs straight. Place a small amount of spiking gel on the hands and rub it into the underside of the bangs. Rub a little gel into the sides, all the while you are looking at a good picture of this hairdo.
Once you have it the way that you want it, take out the hairspray and make sure it is about one foot from your head. Lightly spray all over to hold everything in place. Use your hands to get everything in the right position.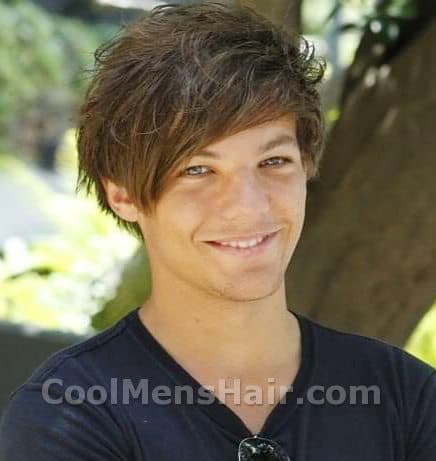 Louis Tomlinson hair.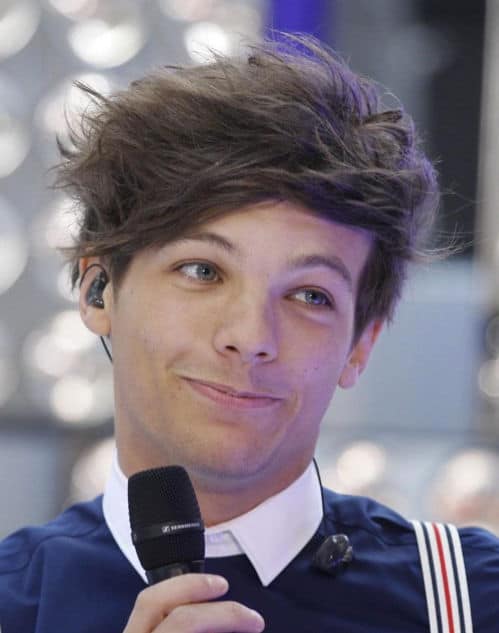 Louis Tomlinson messy hairstyle.
You may need to practice a few times to get your hair into a true Louis Tomlinson hairstyle. When you are finished you will have one of the most unusual hairstyles around. Do not try to get it exactly like Boo Bear as you want something that is inspired by his look. This way you can have your own unique identity and many men may wish to copy your hair in the near future.