Kurt Cobain, the lead singer for the grunge band, Nirvana, rose to fame due to his envious long hair and his signature lazy style with ripped jeans and flannels. The long blonde mane was one of the many things that made him stand out from the rest of the crowd.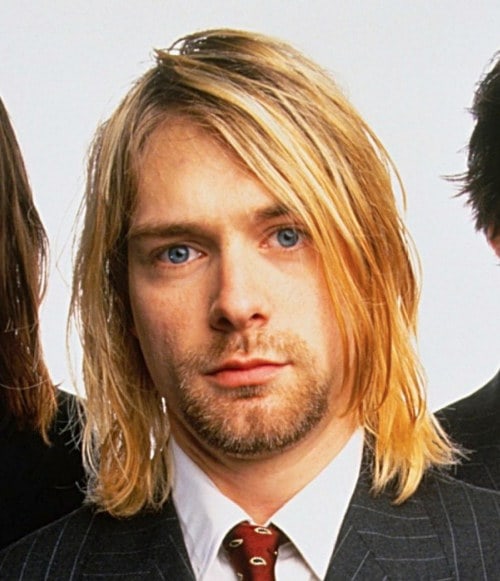 Bedraggled and slightly scruffy, Cobain's hairstyle looks cool and stylish. Kurt's hairstyle is not tamed, it is more like messy and untidy, typically grunge-like. It is a good hairstyle who has long straight hair with a tint of the wave.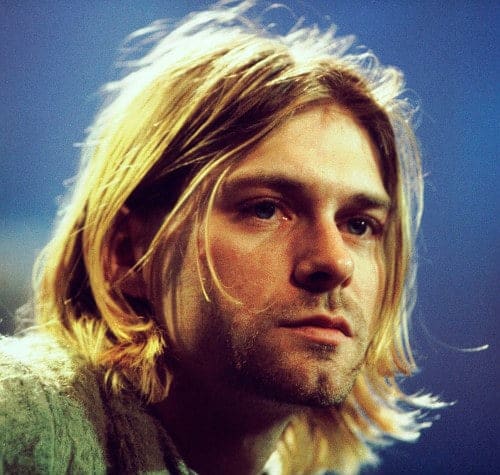 To get this luxurious hairstyle, you need to-
Grow your hair long and straight.
Trim them on both the sides so that the length falls on the shoulders.
Leave the hair on the back little bit longer than the sides.
Part your hair in the center or a little to the left/right of center, and let them fall on your cheeks.
Use a hair serum to add shine.
Comb the hair with a wide-tooth comb to give an untidy look.
It is a messy yet trendy look that requires very low maintenance. Apply a little bit of hairspray to keep them in place.