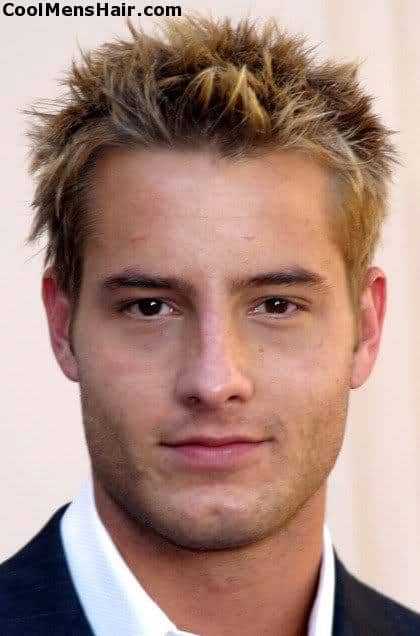 Justin Hartley spiky blonde hairstyle.
Justin Hartley is a popular American actor known for his portrayals of the characters Fox Crane on the NBC soap opera, Passions, and Oliver Queen, aka Green Arrow, on the CW series, Smallville. Justin was born 29 January, 1977 in Knoxville, IL.
He also played the character, Aquaman, in the unsold pilot episode of a series by the same name that was intended to be a spinoff of Smallville. This program never aired on television, but it has been released on the internet.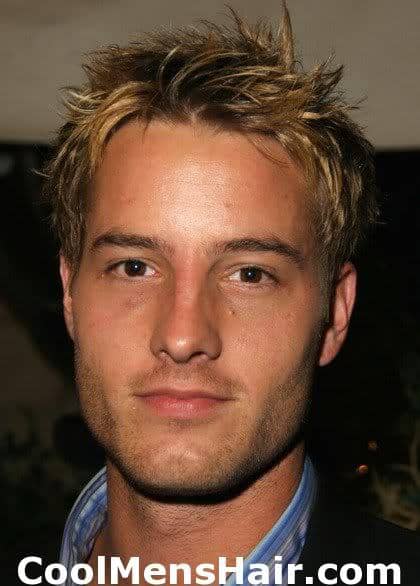 Justin Hartley short spiky hairstyle
Justin wears his hair in a short, spiky style. The cut is relatively conservative. Despite its messy appearance, this is a high maintenance hairstyle. In order to create this look, Justin must wash his hair and allow it to dry to a point just short of completely dry. At this point, he runs his fingers through his hair with gel on them to coat the hair.
The next step is to take the fingers and pinch up individual locks of hair and pull them into spikes. The spikes will stay in place due to the hold applied by the gel. It takes several minutes to complete the spiking process and create the overall look.
If he lies down or rubs his head against something very much, he needs to redo the spikes to maintain the style. While Justin's hair is a naturally light color, he also appears to have blonde highlights added to make the spike look more dramatic.
As the hair grows out, it must be cut back to the proper length and highlights reapplied periodically to keep the style consistent.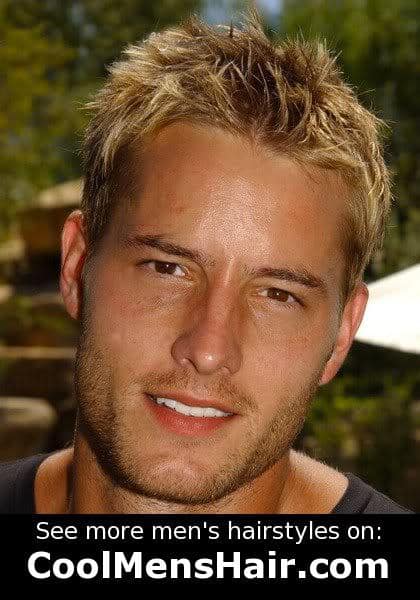 Justin Hartley blonde hairstyle
The Justin Hartley spiky blonde hairstyle works well with the character he plays on television. Green Arrow is something of an outlaw after the style of Robin Hood. He needs to look a bit untamed to pull off the role.