Josh Brodish is an up and coming young actor who shot to fame with his performances in the hit TV show Glee. Brodis sports a wholesome, boy-next-door look and this is largely due to his head of blond hair.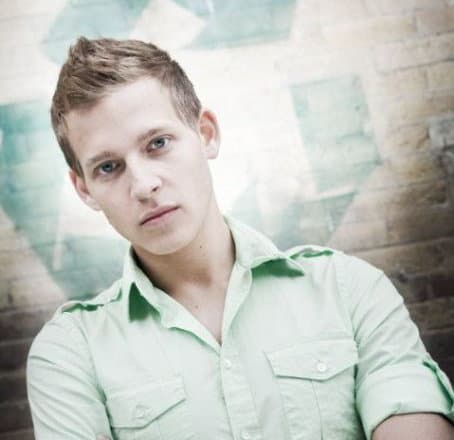 Josh Brodis faux hawk hairstyle.
Brodis has sported his hair in various styles in his career. In the past, he wore his hair brown, with straight and textured locks. He can also be seen wearing his hair lighter in more recent photos, with a few strands of brown thrown in to add more depth and texture to his hair.
Brodis is not afraid to experiment with his hair, and has even sported a more stylish version of the faux hawk, with the middle part of the hair grown longer than the sides and styled with texturing cream, while the sides lay smooth and flat. In Glee, Brodis can be seen sporting blond hair with darker roots.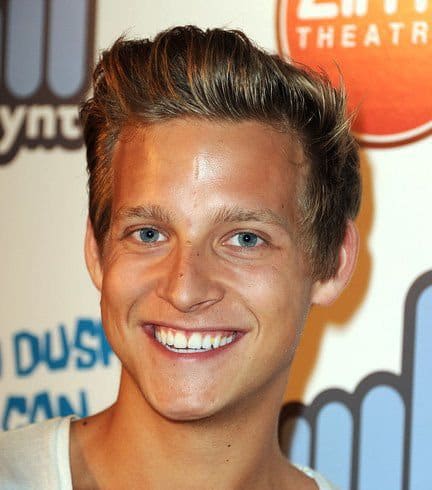 Josh Brodis hair.

Josh Brodis brushed back hairstyle.
It is quite easy to get this kind of hairstyle. Brodis' hair is on the long side especially on the front. Allow the hair to grow about 1 inch on the sides and 1 and 1/2 to 2 inches on the front over the forehead.
Texturizing cream or mousse can be used to create a tousled look on the sides, or you can keep the sides smooth and even using the same product. The front is usually where the work needs to be done, since the hair must be pushed and pulled up and made to stay there.
This is done by pulling that section of hair away and up over the forehead and brushing it back. Smooth over using a comb before spraying in place or you can use a styling gel to set the hair. This can also be done with 1 inch hair all over as long as the overall effect is having the hair pulled back and standing straight over the forehead.