Musician Joel Madden hairstyles are appropriate for his career as lead singer in the pop punk bank Good Charlotte, where his twin brother, Benji plays lead guitar. The band was formed in 1996 and includes high school classmates Aaron Escolopio and Paul Thomas.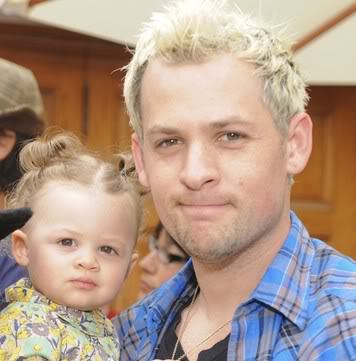 Joel Madden blond hair.
Although his natural hair color is black, in mid-2009, Madden decided to go blond. The musician and songwriter went blond, but has since reverted to a more easy upkeep style.
When Madden decided he wanted a different look in 2010, he adopted a longer style that was not only blond, but had additional height that was manifested in artful and sculptured disarray.
This appears to be the major change in looks over the years, although his hairline does appear to be more typically defined in recent years. He often wears a hat when not in performing mode, so the style is definitely casual.
During performances, his black hair features soft sides with longer crown hair that is spiked into a faux hawk.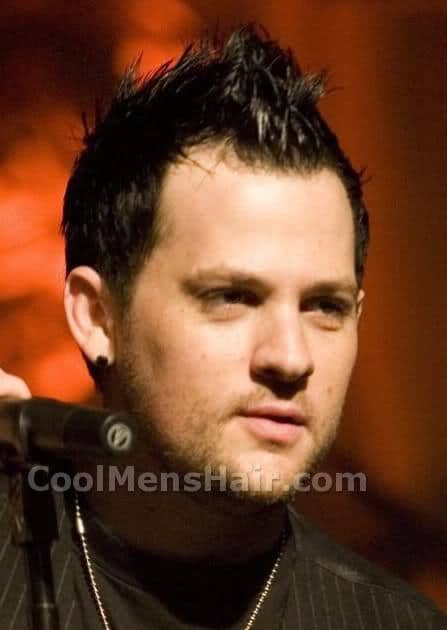 Joel Madden fauxhawk hairstyle.
In 2004, Madden formed a relationship with Hilary Duff that lasted for more than two years. She was 17 and he was 25. After they parted company, Joel began dating Nicole Richie. The couple has two children, Harlow born in 2008, and Sparrow born in 2009.
Richie and Madden formalized their relationship with a unique wedding in December 2010. With close cropped hair on the sides and an definite side part, Madden looked dignified and mature for his wedding picture.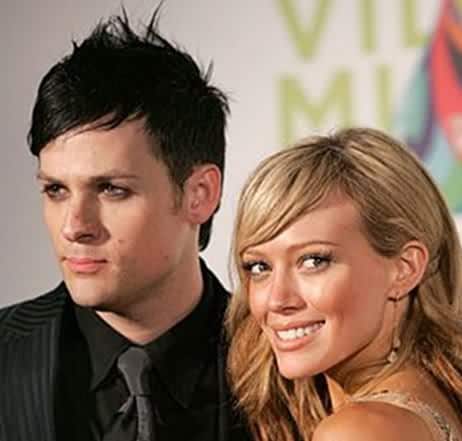 Joel Madden side parted hair.
In order to achieve Joel Madden hairstyles, short side hair and longer hair on the crown is a must. The upkeep involves styling gel or mousse to bring the crown hair upward. The style is versatile enough to be formed into smoother, side-parted bangs hair with equal ease.


Joel Madden side bangs hairstyle.