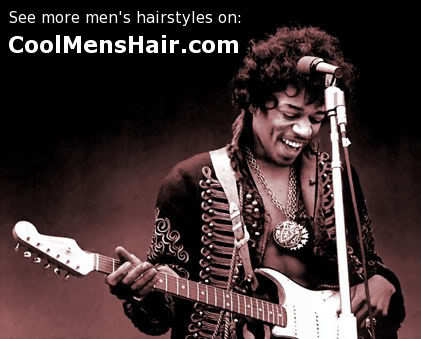 Jimi Hendrix style
Jimi Hendrix
is a legend who created history in the world of music by his revolutionary style of playing guitar and writing music. A guitarist, songwriter and a singer par extraordinaire, credit goes to him for popularising the use of stereophonic and phasing sound effects for rock recording.
One can never forget the sheer magic created by Jimi Hendrix within a short spell of four years of fame. Jimi Hendrix was a spark that ignited millions of dreams and brought succour to music lovers in the sixties.
Jimi Hendrix was born on November 27, 1942 in Seattle, Washington. His childhood was a backdrop of poverty and hardships, fighting with racism. It was his sheer passion for music and playing the guitar that made him an iconic figure.
A turbulent family life, an incomplete graduation or playing in local gigs, nothing could stop Jimi to acquire the cult status. Right form his first album Are You Experienced (1967), to his other albums like Axis: Bold as Love (1967), Electric Ladyland (1968) – he stormed the music circuit.
Jimi Hendrix performed at the Monterey Pop festival, the iconic 1969 Woodstock Festival and the 1970 Isle of Wright Festival. This spark of greatness was extinguished for ever on September 12, 1970.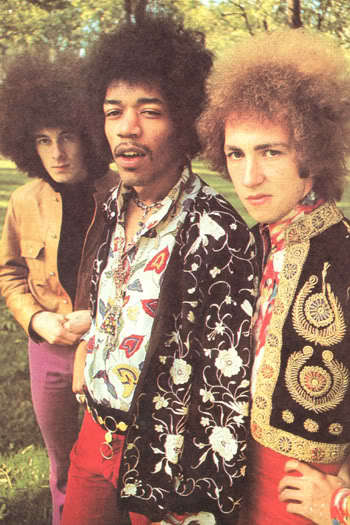 Jimi Hendrix hairstyle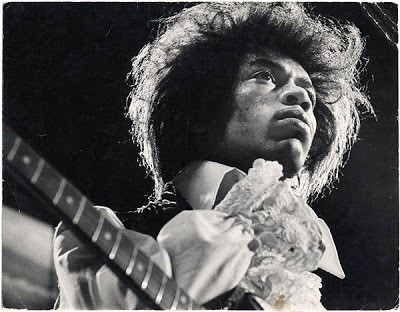 Jimi Hendrix took to fashion as a duck to water and created new trends in clothing and hair styles. Till today, Jimi is known for his world famous afro hairstyle. Jimi appeared in all the leading newspapers, magazines and television shows sporting his famous hair style.
In fact, a set of hair curlers was one of the few absolute necessary accessories that accompanied him to England after his fame in 1966. Jimi also popularised the practice of wearing wide–brimmed Western style hat, adorned with a narrow purple band and various brooches. Even today, Jimi Hendrix brings to mind an image of black curly hair in Bob Dylan Style haircut sporting a "Westerner", most likely accompanied by a purple bandana and a brooch.
Jimi Hendrix in his short life span has proved to the world, that all it takes to be a path breaker in the world of music is grit, determination and raw talent. He has left behind his legacy of songs, music and an unvarnished image of a fun loving, multi talented youth with panache for fashion.