Many men will look good in one of the popular Jeremy Renner hairstyles. The actor gained worldwide attention for his breakout performance in The Hurt Locker. Recently he appeared alongside Tom Cruise in the Christmas blockbuster, Mission Impossible – Ghost Protocol.

Jeremy Renner hairstyle.
Keeping it sophisticated is the key to replicating the haircuts worn by this emerging star. No trendy styles for this guy. His stylist updates classic looks with modern touches of flair. As a result, these looks go anywhere and always arrive looking good.
Jeremy Renner hairstyles keep the cut predominantly short. Sometimes the sides are a little longer but never shaggy. The hair is tamed but not slicked down or full of sticky products. Clean and natural is the way to go when emulating these styles.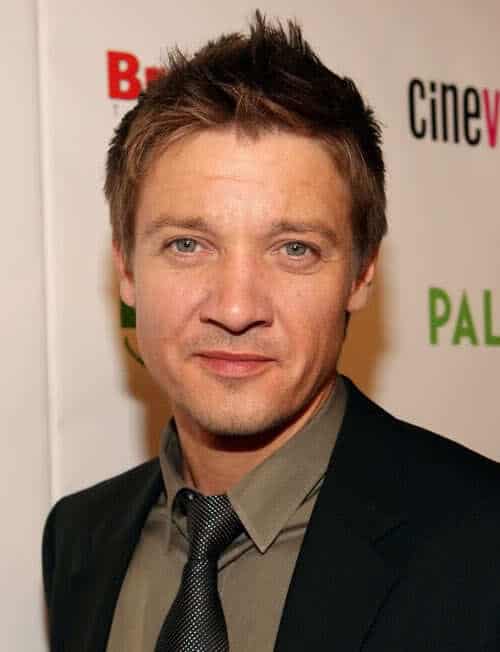 Jeremy Renner spiky hairstyle.
Get his spiked style by keeping the back and sides short. Feather the hair gradually up to the top of the head. Cut against the grain to create texture. Use pomade for a truly spiky version. A little less product produces gentle spikes. Trim every month to keep the style in shape.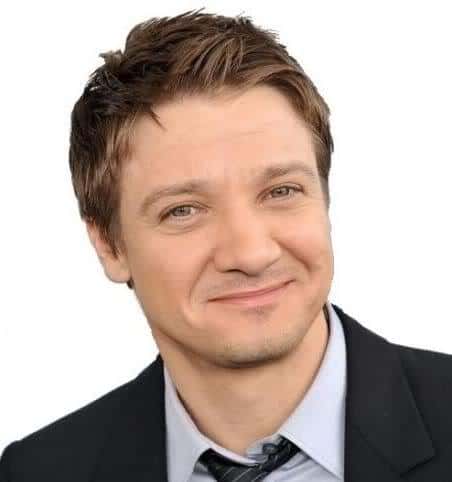 Jeremy Renner textured hairstyle.
Recreate the tousled hairstyle with a clipped cut around the sides and back. Top of the head hair still features a jagged cut but not so prominently. Use light styling foam to blend the hair. Do not use too much of the product as clean hair is key to the look. Visit the barber regularly to maintain the chic nonchalance of this cut.

Jeremy Renner short hairstyle.
You may not win any major acting awards this year but that does not mean you cannot step out in style. Those hairstyles suit most face shapes and can be worn by men with fine or even thinning hair. Keep the classic cut maintained and get the look on a daily basis in about ten minutes.