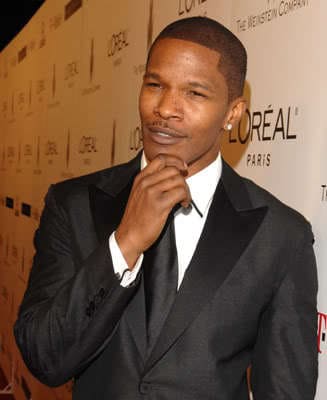 Jamie Foxx hairstyle.
Though his original name is
Eric Marlon Bishop
he is better known to the world as
Jamie Foxx
. This bundle of talent is not only an American actor and an outstanding comedian but also a superb singer. Jamie Foxx has to his credit several accolades – be it for his brilliant work in the film "Ray" that won for him the Academy Award and BAFTA Award for Best Actor or for his songs as the singer got nomination for a number of Grammy Awards.
Born on December 13, 1967, Jamie Foxx had a bittersweet childhood. He had a rigid Baptist upbringing. When he was five, he began his piano lessons under his grandmother's influence. In 1997, Foxx made his silver screen debut with the comedy "Booty Call". He played a dramatic performance in the movie "Any Given Sunday" (1999).
From then onwards, there was no looking back for this Sagittarian and Foxx evolved into a respected dramatic actor. His performance in "Collateral" earned him rave reviews and a nomination for the Academy Award for Best Supporting Actor. However, it was his exceptional act in "Ray" (2004) that fetched him Academy Award for Best Actor.
In fact, Foxx is the first African American to receive two acting Oscar nominations in a year for two different movies, "Collateral" and "Ray". With stupendous success of "Jarhead", "Miami Vice", and 'Dreamgirls" at the box office Foxx became a bankable star in Hollywood. He received the award of star on the Hollywood Walk of Fame.
Foxx also has a significant music career worth mentioning. His song "Slow Jamz" reached the number one spot on the U.S. Billboard Hot 100 singles chart and ranked number three on the UK singles chart.
This was followed by the song "I Got a Woman" which reached the number one slot on the Billboard Hot 100, and occupied the spot for 10 successive weeks. Just like his career, Jamie Foxx showed versatility in case of hairdos too.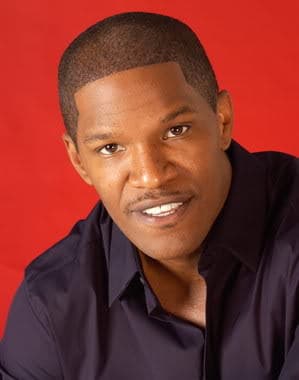 Jamie Foxx short hairstyle
The hairdo that looks best on Jamie Foxx is the close shave hairstyle. The close shave hairdo lends him a refined look. At times, he flaunts a wavy
short hairstyle
. The sexy hairstyle adds to the charisma of this very sexy man.
The sides and back of his hair has been clipper cut to create an even look. Foxx also had a stylish and fun hairdo, dreadlocks style that made the great actor look cool. Dreadlocks have been created throughout Foxx's hair to bring in a lighter side to his overall personality.
Jamie Foxx with oodles of talent in the acting and singing front is ready to surprise his fans with his upcoming flicks and albums. Jamie Foxx has made the entire world go crazy after him.