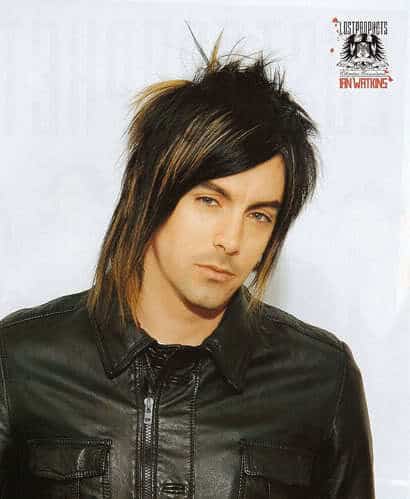 Ian Watkins hairstyle.
Ian Watkins
is the lead singer for the Welsh Alternative Rock band known as Lostprophets. He was born in Merthyr Tyfdil, Wales on July 30, 1977, grew up in Pontypridd and attended high school with band mate Mike Lewis, who now plays guitar for Lostprophets.
He later formed a new band called Fleshbind with Lee Gaze. After a couple of years, these two left Fleshbind to form their own band Lozt Prophetz. Upon reuniting with Lewis, the three got together to form the band as it stands today, Lostprophets.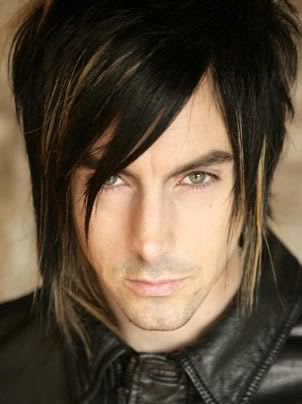 Ian Watkins scene hair
Ian Watkins hairstyle has been a subject of discussion among fans since the group began touring. This hairstyle, known as a scene hairstyle, is short in back with long straight bangs that cover the eyes. Many female fans feel that this hair style choice makes Watkins look sexier.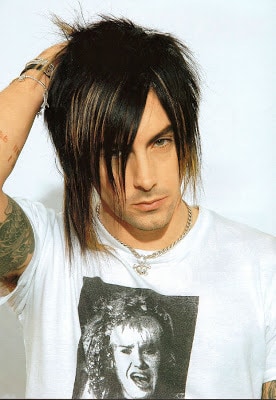 Ian Watkins hairstyle
Today, this hairstyle has gained in popularity, both in the music business and out of it. Other artists, such as
Emo
are now sporting Scene hair styles similar to the one worn by Watkins. One of the primary traits of people who like this style is an independent streak. They want to stand out from the crowd in a semi- punk manner without going in for the whole wildly dyed
Mohawk look
.