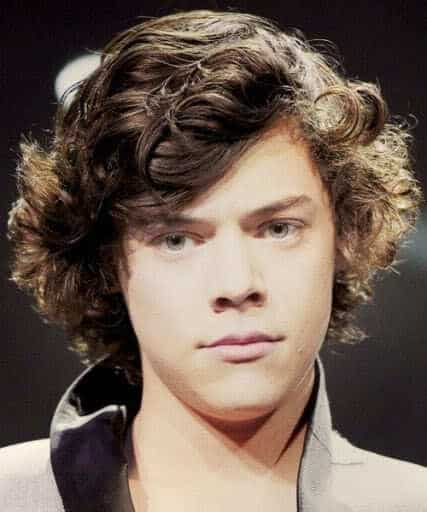 Harry Styles hairstyle.
The One Direction band member who rose to fame on the talent show, X-Factor has created considerable buzz as a result of his thicker and curlier tresses. The young star has been nominated as sporting the best looking hair. To achieve the Harry Styles curly hairstyle requires a specific cut and holding products for maintaining the look.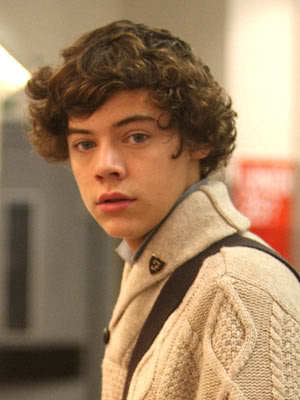 This trend is best suited to naturally curly, wavy and thicker locks. Hair should be washed with specific curl enhancing products which will contribute to a softer appearance. Tresses should be cut using a point method without weighing down the hair.
Thicker and slightly wavy locks may achieve this trendy style through a sharp cut in order to enhance the natural curl. This will also assist in a softer appearance by trimming down some of the weight especially with relatively thicker locks. It is important to maintain the natural curl while having hair cut for increased bounce and appeal.
After the completion of the required cut, it is best to apply a product for enhancing curls to wet hair. Once the product has been worked into the locks, implement a rough dry technique using a hairdryer on a low strength and then allow the tresses to further dry naturally. This is especially true for men with curlier tresses.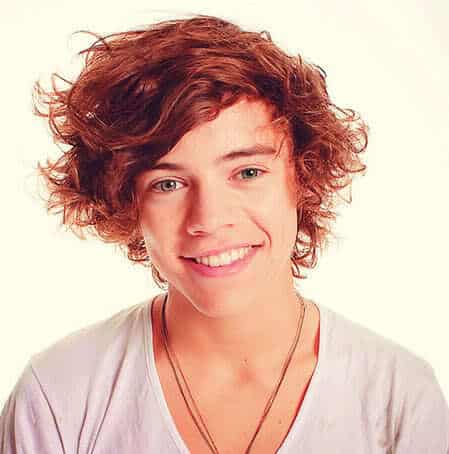 Harry Styles curly hairstyle.
Often a diffuser is used as this works by diffusing the heat into the tresses with the result of enhancing the natural look of curls. The result is less blowing and increased concentration of heat with the formation of defined curls. The use of a holding product is often recommended in order to maintain the style.
Obtaining the hairstyle above is a great option for men with thicker and curlier tresses. The look can be achieved through a sharp cut and specific drying techniques to enhance the curl. Always ensure that quality styling products are used in order to maintain the desired appearance.