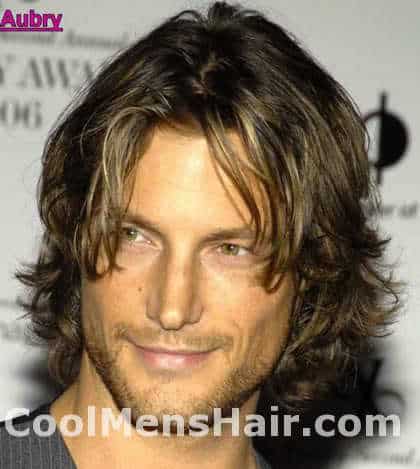 Gabriel Aubry wavy hairstyle.
As one of the world's highest paid male models,
Gabriel Aubry
hairstyles are a fashion force to be reckoned with. His modeling credits include Calvin Klein, Hilfiger, Versace, Nautica and Next. He is frequently placed on Beautiful People lists. In addition to a career as a model, he owns a restaurant. He is an avid fan of the game of golf.
His runway look and in print ads appear similar. The hair is casually parted in the middle, but not as a ruler line. It appears more as if he's been enjoying a day on the ocean with a breeze tousling the chin length locks.
His hair color appears to be sun bleached naturally. When light hits the strands, they look almost gold. Under layers of the hair are closer to brown than gold. His beard is a mixture of brown and gold, although darker than the color of the hair. In some campaigns, Aubry's hair appears much darker and is shorter than in his runway work.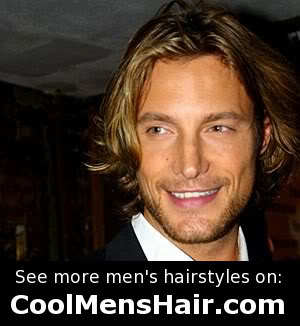 Gabriel Aubry hairstyle
Hair length ranges from chin length in front to somewhat shorter. When he is walking the runways, his hair is softly shorter, but still full rather than flat. The hair is full without being curly. There is some natural wave. At the ear level, his hair has more shape, and is further from his scalp. When the style is short, it often appears darker.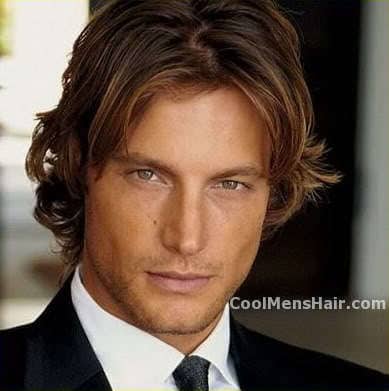 Gabriel Aubry formal wavy hairstyle
Most images portray him in a much soft look with plenty of body and bounce. The combination of elegance and boyish glamor is his hallmark look. His hairstyles vary from gentleman on the town to an adonis on the beach. He has the gift of being able to look younger and older than his years.