English actor, Eddie Redmayne hairstyles are unvaried as far as length and color are concerned. He does have various designs using the same basic cut. His hair is dark brown and three to four inches on top, but shorter on the sides and back. There are essentially no sideburns, the side hair is tapered to just graze the top of his ears and reach mid ear on the side.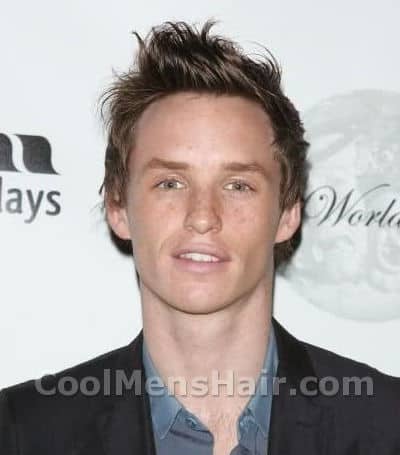 Eddie Redmayne hairstyle.
Generally his hair is very casual. It may even be called messy hair. Other wearers call it the "bedhead" look. Two variations of his style look pretty much the same on the sides. The side hair is combed slightly forward above the temple. It is the design on the top of the head that changes his appearance.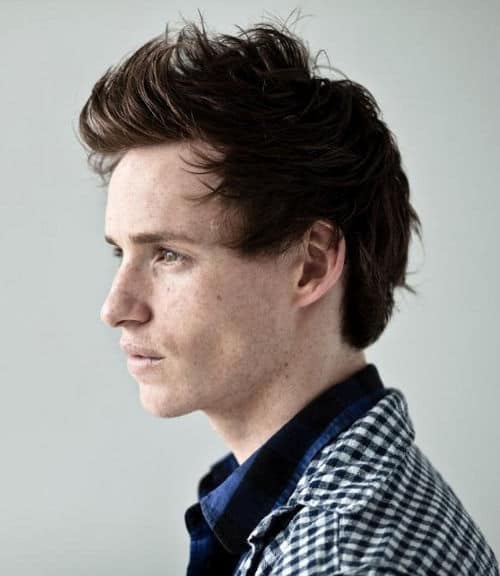 The side view of Eddie Redmayne hair.
Version one brings the top hair up from the forehead at two to three inches. From that height, the additional inch or so is allowed to fall to either side, or to the back. Movement, if any, is from left to right. This style has lots of interest, with hair moving in all directions, but without curliness.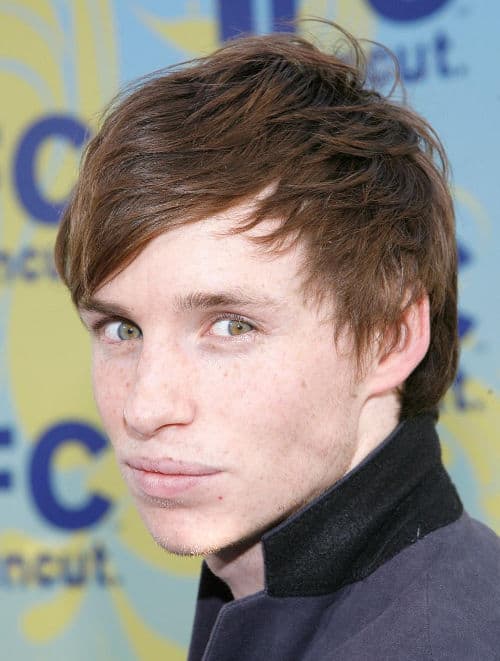 Eddie Redmayne bangs hair.
Another look which uses the forward swept side hair, also has the hair from the top of the head going forward instead of up. The hair forms side-swept bangs. Although the part is not clearly defined, his hair still moves from the left to the right.
Any of the Eddie Redmayne hairstyles requires some time and effort to complete. It is often the most messy look that means the most work to achieve it. This design means adding a good styling product to damp hair.
The gel should be worked out to the ends of the side hair working from back to front. The hair on top of the head is either finger combed upward from the forehead, or from left to right across the forehead.