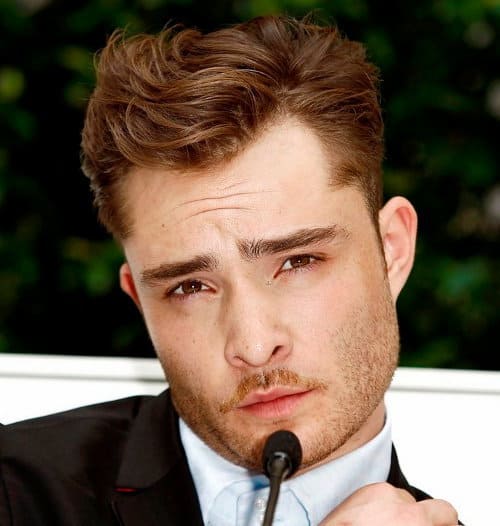 Ed Westwick is one of the most popular actors of his generation because of his deep voice and penetrating stare. He sports a sleek, sharp hairdo in the show which fits his character so well. Fortunately, you do not have to be super rich or a famous actor in order to sport this sleek and snappy do. Here are a few tips on how to achieve the Ed Westwick hairstyle.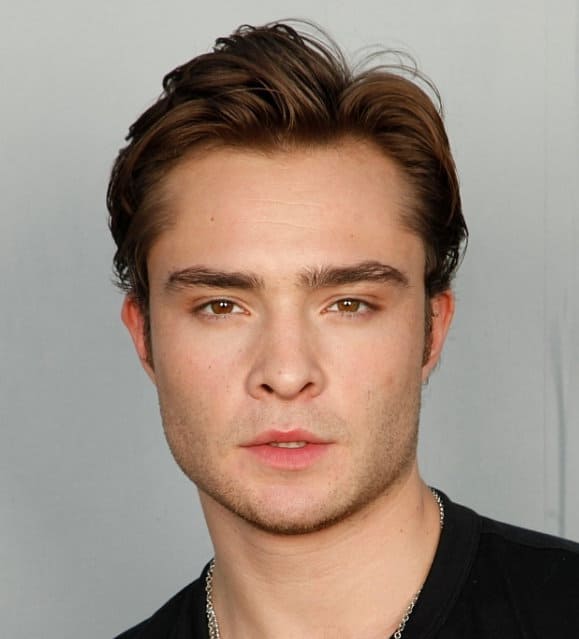 Ed Westwick flipped back hairstyle.
This hairstyle requires hair on the long side, about 4-5 inches in order to flip back the hair and manipulate it so that it gracefully falls back down over the side. Experts recommend at least 4 inches of hair on the front. Hair on the side can be shorter, about 2-3 inches since they just need to stay slick and flat for this do.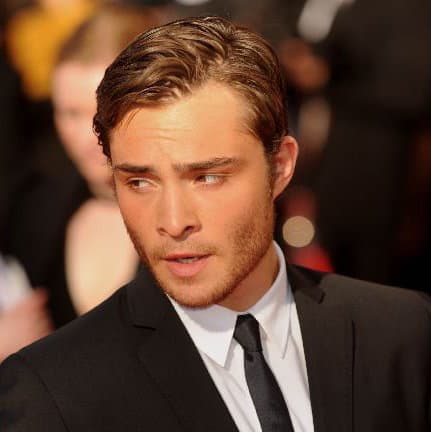 Ed Westwick hair.
The side parting is one of the main elements of this style. Westwick parts his hair from the left and this accentuates the slight lift or the semi-quiff on the opposite side. For a clean look, you will need to have the side hair cut shorter than the top hair. Hair on the back is also cut short.
As long as you have the right hair length and cut, you can style with ease. Apply volumizing mousse all over the hair and create the side parting with a comb. Then blow dry the quiff and maintain the shape by pushing the hair over the side and placing the nozzle directly in front of the flip to create a rise. You can apply wet look wax to create a sleek & shiny hairdo afterwards but be careful not to disrupt the shape you created.