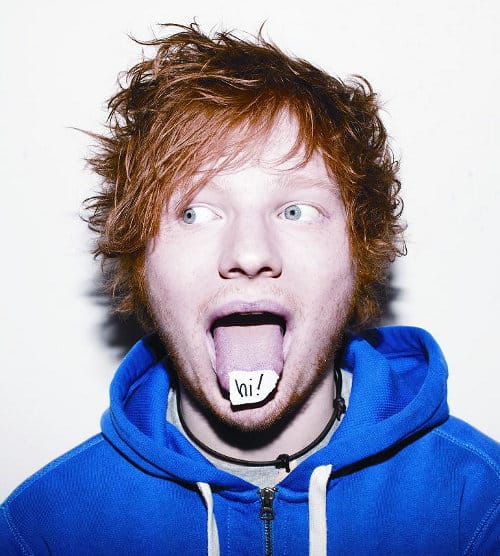 Ed Sheeran is a popular English song writer who has also penned songs for the boyband One Direction. The 29-year old has ginger colored hair and a very boyish look, which a lot of young men are trying to create.
His unkempt, messy, wild hairstyle is much in demand nowadays, and here we will tell you how you can get the Ed Sheeran hairstyle in a few easy steps. You will also require some good quality hair products so that the styling holds shape and you can get his signature look.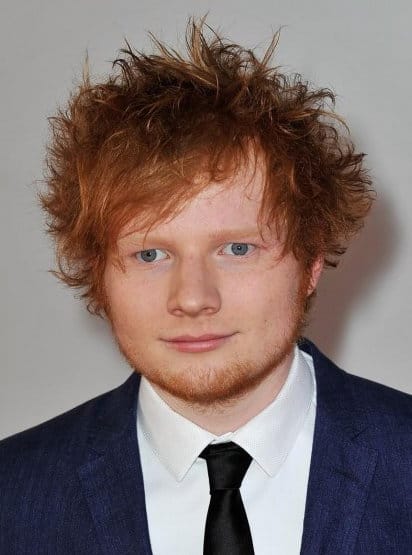 Ed Sheeran messy hair.
Wash your hair and then blow dry it in an upward direction which you will get some volume. This hairstyle works best if you have thick, slightly long hair so that the hair strands stick up and become fluffy when you use a blow dryer.
If your hair is very soft and you don't want to damage it, use a spray heat protectant that will prevent it from overheating and breaking while blowdrying. Now lightly brush it down to get a little bounce and give some shape.
Apply a small amount of strong hold shine hair wax by rubbing it on your palm and runs your fingers through the hair, messing it up naturally. After this, apply some wax on your fingertips and take a few strands of hair, pull and twist it outwards.
Keep doing in small sections all over the head, and in case the hair in some areas falls flat, especially your fringe, the take a little more wax and repeat the pulling and twisting process. By taking only 10-15 strands of hair, you will get a nice textured look.
Finish off the look by squirting some texturizing hairspray so that the strands stick up and hold shape. It is a casual look so it does not matter if you have a parting or not, although you can gently make the strands sweep slightly sidewards while styling the hair.