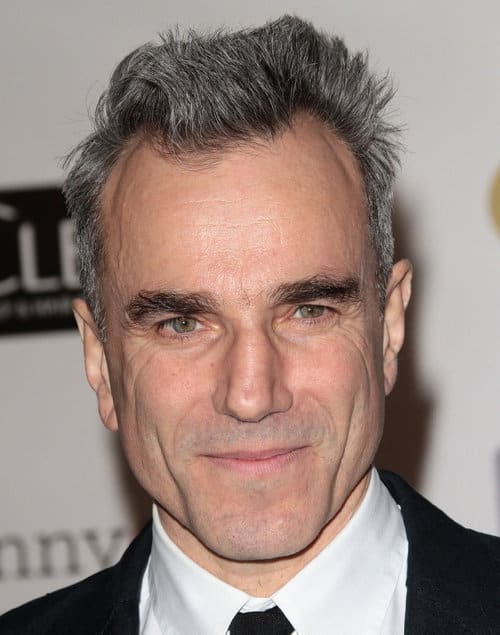 Daniel Day Lewis is known for his method acting and going to great lengths to have the required look of his character. He has had many different hairstyles during his career, ranging from very short to long hair, which have also been influenced by the roles he has played.
He recently transformed his looks for the movie 'Lincoln', where he played the title role, for which he also won an Oscar. Since then he has been sporting gray hair, also making it a stylish fashion statement at the Academy Awards ceremony. His silver locks, cut just at the right length and styled with some product to get soft spikes, has become one of the coolest fashion trends in haircuts.
In order to get this hairstyle, you need to cut your hair short and keep it simple. The sides and back of the hair is clipper cut very short and close to the head and it is gradually blended to the top part of the hair, which is kept longer.
The hair on top is cut in a jagged manner and then is spiked up with some hair gel to give it height and added texture. You do not need a lot hair product for this; just rub a small amount on your hands and use your fingers through your hair to get the required shine and hold.
The styling time will hardly take 10 minutes and in order to maintain the needed height and shape, it is better to trim it every 4-6 weeks. Although Daniel Day Lewis has a receding hairline, he makes the best use of his facial features and highlights his looks by this particular hairstyle.
This makes it a classy yet edgy look for men with thinning straight hair. As long as you style and maintain it well, it still looks great in formal occasions too.