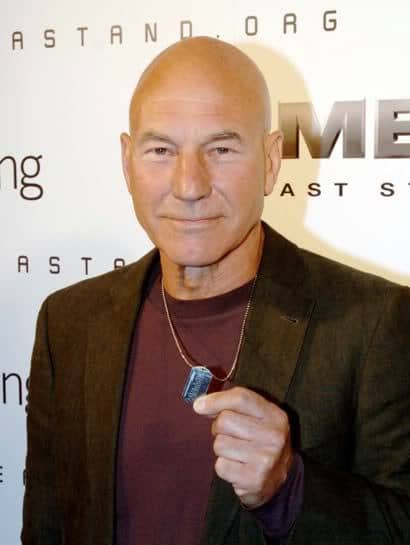 Patrick Stewart.
Sir Patrick Stewart is an English actor who has had a long and distinguished on stage, screen, and television. He has been active for nearly 50 years, but has risen in popularity since he took on the role of Captain Jean Luc Picard on television's Star Trek: The Next Generation.
After the end of the series, he went on to star in three full length feature films as Captain Picard. He is also well known for his role as Professor Charles Xavier in the X Men movies. He also played the role of Gurney Halleck in Dune.
He is classically trained and has starred in Shakespearean theater on multiple occasions. Most recently, he played the part of Claudius the ghost in a television adaptation of Hamlet.
He performed his own adaptation of the Dickens classic, A Christmas Carol in 1991, playing all of characters in the program. Later, he was cast in the title role in a remake of the movie version.
Patrick Stewart always plays strong characters. This is probably because he is such a strong personality in reality one of the coolest bald men around.
Patrick Stewart bald style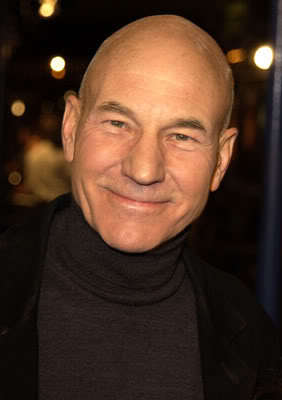 Patrick Stewart shaved style