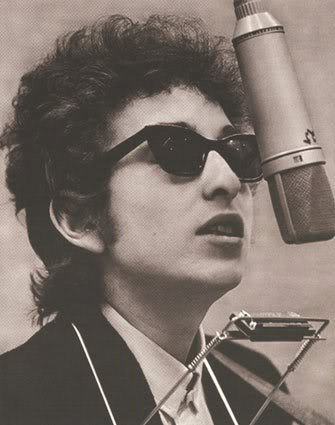 Bob Dylan hairstyle
Kids in the 60's grew up listening to him. It has been fifty years now, that this man is one of the five best people in the world. Well, he is none other than the legendary
Bob Dylan
, American singer, songwriter, poet, author, and painter.
For five decades Bob Dylan is a major figure in the pop music scenario. He not only mesmerized the world with his revolutionized music but also perfectly mastered the art to be in the lime light by creating his own unique style statement. Bob Dylan is a true style icon who grooved the world with his ever-changing look and sense of style.
It was while he was in the University of Minnesota, when Bob Dylan thought of becoming a musical artist. He soon began performing at clubs in Minneapolis and St. Paul. In 1961, Dylan got the major break when Columbia Records offered him a recording contract.
Though his first album Bob Dylan failed to create the magic Dylan bounced back with his very next album Free Wheelin' Bob Dylan". Returning back to his genre of folk songs Dylan created a masterpiece and became a legend. He began a new electric and acoustic format with 1965's "Bringing It All Back Home".
In 1974 he released his first #1 album, "Planet Waves" followed by another hit album, "Blood on the Tracks". But it was his fundamentalist Christian album "Slow Train Coming," that finally got for him his first Grammy! In 2001, Dylan returned made his way back to the studio and recorded "Love and Theft" only to prove that some things get better with time!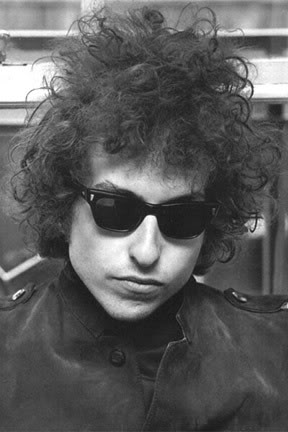 Bob Dylan curly hairstyle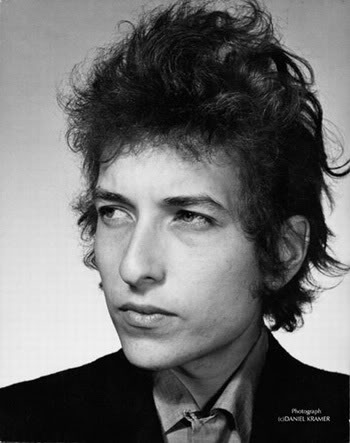 Bob Dylan hairstyle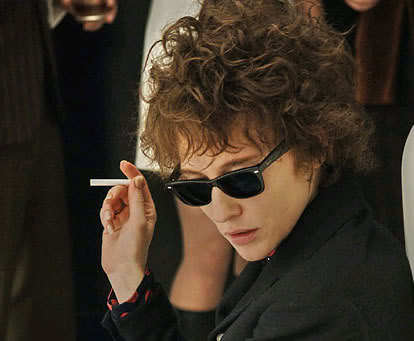 Cate Blanchett did a good job of portraying Dylan in biographical film, I'm Not There.
Sometimes those who care the least about fashion are the most fashion forward – Bob Dylan is perhaps the best example. He set a new fashion trend with his polka dot and wild, brown,
curly hairstyles
up to the chin which later became his trademark. His work up hairstyles complemented his
long face
.
Though earlier Dylan flaunted a short spiked hairdo that went quite well with his flannel plaid shirts, engineer's cap, and motorcycle boots his wooly rebellious hairstyle was a sharp contrast to his checked scarf, stovepipe pants, Cuban heels, traditional Ray-Ban Wayfarer sunglasses and his cowboy hat.
Legends like Bob Dylan come along quickly and "Blows" everyone away and takes the world by storm. Even today every individual can relate to his music. Undoubtedly, Bob Dylan will always be respected as the most important artist the world has ever seen and heard!