The oh so stylish, world-class rock star, Billie Joe Armstrong is the lead vocalist, guitarist and lyricist for the punk rock trio, "Green Day". Billie has got music in his genes. Father being a jazz drummer, Billie's passion for music began at a very young age. From mandolin, piano, guitar, bass, harmonica, saxophone and banjo – Billie loves to play all and with equal ease!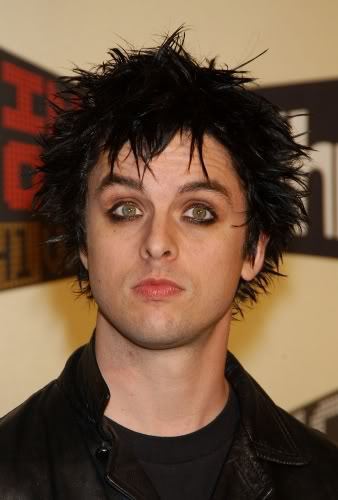 Billie Joe Armstrong hairstyle
Born on 17th February 1972 in Oakland, California, Billie Joe Armstrong is the youngest of the six children. It was at the age of five when Billie recorded his first song titled '
Look for Love
'. Billie was 12 years old when he met Mike Dirnt and both bonded through their love for music.
In their early days they were originally into metal music but they soon switched to punk. Billie left his education to pursue his love for music. What started as a band called 'Sweet Children' today is 'Green Day'.
Slowly rising to the popularity "Green Day" soon started to rule the hearts of music lovers worldwide. 'Wake me u when September ends,', 'American Idiot', 'Bullet in a Bible' are some of his famous numbers that rocked the nation.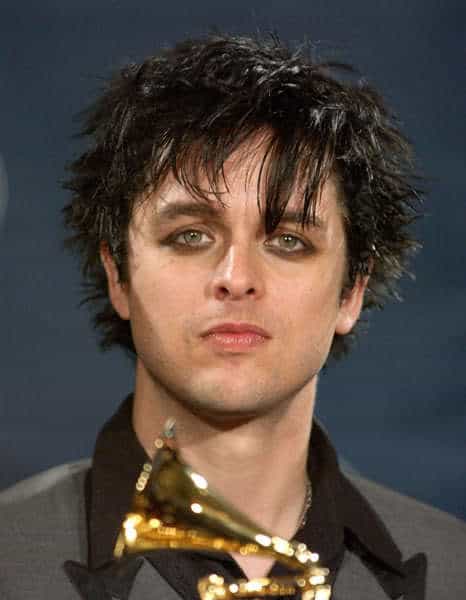 Billie Joe Armstrong with a cool messy hairstyle at the 2006 Grammy Awards.
The boyish looks, jet black hair, the defined eyes are signature style of Billie Joe Armstrong that set him apart and made him a trendsetter. His dreadlock hairstyle became an instant hit. Be it
punk
star's edgy hairstyle, or his messy style which he sported on backstage at the 2006 Grammy Awards his hairdos have always been the talk of the town.
Though the jet black hair suits him the most, his blonde hair has also become quite popular. It is Billie's stardom and élan that makes it easy for him to invite adulation and make people follow his style.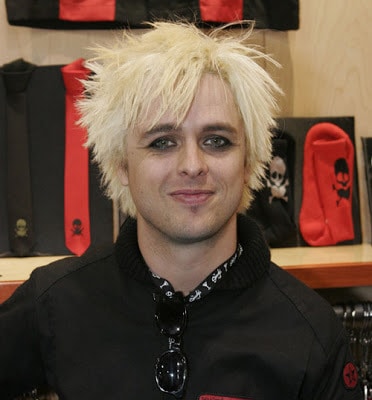 Billie Joe with blonde hairstyle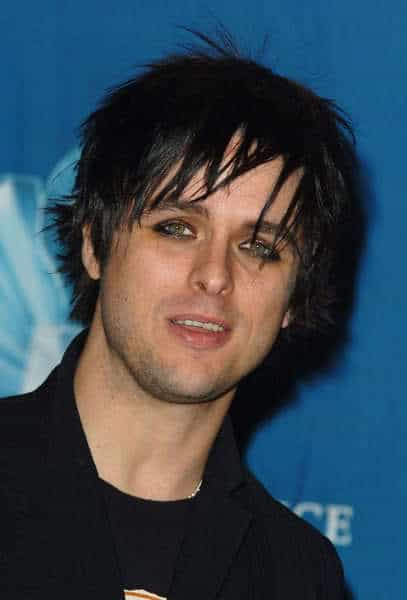 Billie Joe's emo hairstyle
The life of Billie Joe Armstrong has rough patches too. His father dying at a tender age, his mother marrying another man, who he disliked, his arrest for drunken driving has become a part and parcel of his life. But the things that remained unchanged down the years are his association with music that has made him highly popular among his fans and his impeccable hairstyle!