Blue as a color represents tranquility and peace. Though blue haired anime boys aren't always entirely representative of this. However, this doesn't wholly hold for the blue-haired anime boys we're about to mention. Some of these may outwardly represent qualities of peace and tranquility, but even they have been known to raise hell from time to time.
Popular Anime Boy Characters With Blue Hair
Here are our top picks from the arena of blue-haired anime boy that are popular among youngsters. Here are some more anime guy hairstyles in our favorite list. Also, we have a post on popular anime guys with black hair.
Jellal's Haircut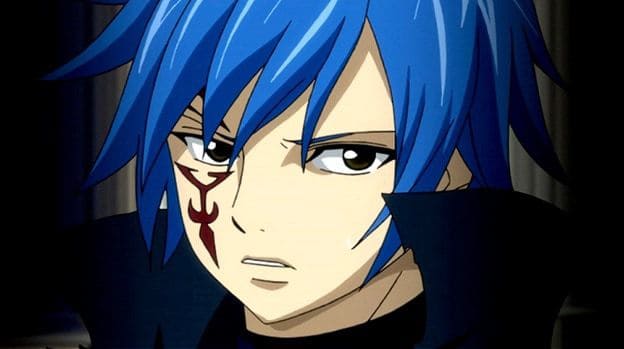 A picture of peace and tranquility on the surface, Jellal is one of the deadliest wizards in the Fairy Tail universe. His dark blue hair is medium in length and fall across his face in a spiky manner. You can find similar blonde haired anime characters here.
Jellal is a compelling character, not only in his strength but his story from growing up as the gentlest of kids but his circumstances lead to him growing up to be one of the most ruthless wizards of all time. Jellal is a tortured soul, and we can't get enough of him, every time he's on the screen, Fairy Tail fans will feel a jolt of excitement.
Grimmjow Jagger Jaques's Light Blue Anime Hairstyle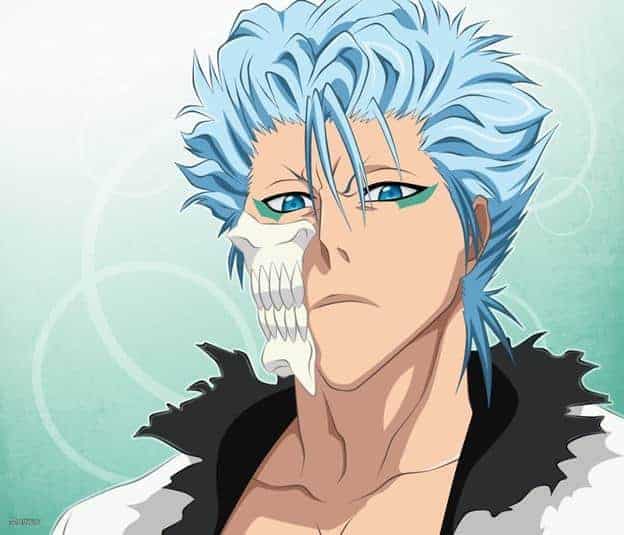 One of Ichigo Kurosaki's most epic antagonists, Grimmjow Jagger Jaques is an example of character design perfection. His brilliant blue hair is slicked back with a few strands of hair hanging forward, and his striking character design is accentuated by them.
He's a very arrogant individual and thinks he's the strongest Espada despite his ranking, fueled by rage Grimmjow is very hot-headed but has the power to back it up. His hair grows long in his hollow form, and his appearance becomes more animalistic. Personally, I would stick with the regular form. You could cut diamonds with that jawline.
Kuroko Tetsuya
Perhaps the only blue haired anime boy that represents peace and tranquility. Kuroko is one of the purest anime characters you will find, unselfish to the core, always there for his friends, soft-spoken and cute as all hell.
The phantom sixth member of the generation of miracles Kuroko is supremely talented using his "misdirection" to go by unnoticed while pulling the strings of the game, a fantastic passer of the ball with a unique technique.
Watching Kuroko in full flow is quite the spectacle and some of his moments with best friend Kagami Taiga will make sure you are on the floor rolling with laughter. No matter how effective Kuroko's misdirection is, we can't take our eyes off him.
Aomine Daiki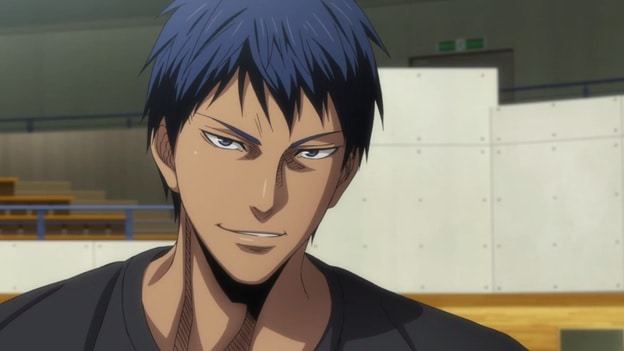 A compatriot of Kuroko's, Aomine is usually very laid back and relaxed and seems lazy to an extent, but when he's on the basketball almost no one can touch him, the ace scored of the generation of miracles Aomine is an absolute basketball machine and can seemingly score and dribble past anyone at will.
Aomine was so good that he fell out of love with basketball because none of his opponents could excite him anymore. In step Kagami Taiga, Aomine's rival and the person who seems to bring out the best and worst in him at the same time. Fiercely protective of his friends, we're ready to run after Aomine all day.
Popular anime guys with brown hair
More Amazing Hairstyles for Anime Boy with Blue Hair
The above anime boy hairstyles with blue hair can be an inspiration for any anime lover. So take your pick from our list and bring out your favorite character into real life by adopting these cool and funky hairstyles.