If you are a fan of Final Fantasy you may wish to be like one of the most fascinating characters. An Angeal Hewley hairstyle might be a very good way to attract females who are Final Fantasy fans. Here are some tips and ideas for achieving this look.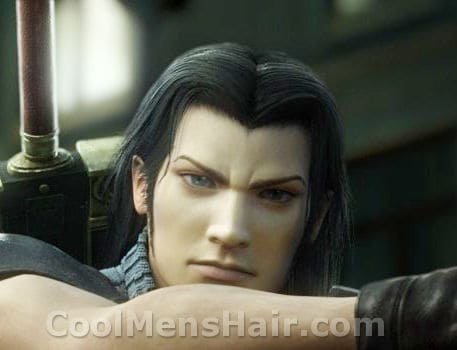 Angeal Hewley hair.
Maybe you have blond or light colored hair. You may need to make some changes. Many men dye their hair these days and it is not too big of a deal. However, your hair will look much darker if you use a light styling wax or mousse. Be careful not to apply too much or you will have a "greasy" look.

Angeal Hewley hairstyle.
Angeal Hewley hair is straight and fairly long. You will want to brush it back but also leave bangs on each side. Some men will need to let their hair grow out some before they can proceed. You'll also need to get your back razored.
Make sure to part your hair in the middle. This makes it easier to have the side bangs. If you have naturally curly hair you will need to find some hair relaxing products. You might try using a flat iron, but this can get into a lot of work. To style the bangs, blow dry the front section and lift it with a round brush. Don't forget to spray the bangs with hairspray to prevent the bangs down to your forehead.
When you want to have an authentic look let your sideburns grow down and taper to a point at the chin line. This accents the side bangs. Remember that you do not want your hair to cover your ears.
In some images the Angeal Hewley hairstyle has a windswept appearance. You might try teasing the sides and back for this kind of look. You also can try applying hair wax and make some subtle spikes within the back part of the hair. Of course, the best advice includes talking to your hair professional. This person knows your hair and can help you get the exact look that you are going for.