Andres Gorgeous, aka Andrew Glates, is a teen model for Bill Toxic. He is also very obviously a member of the Emo subculture. Here, we shall be taking a look at the Andres Gorgeous emo hairstyle.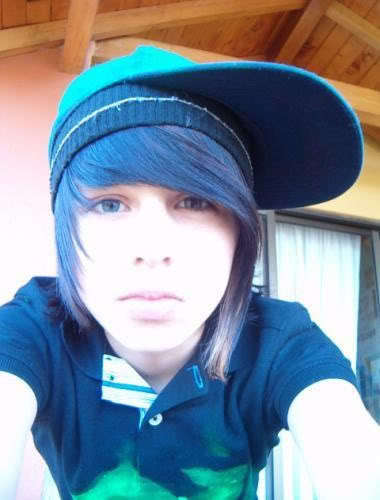 Andres Gorgeous emo hair.
This is a longer style for boys with the hair coming down to shoulder length. It is also dyed black. The ends are razor cut to provide a jagged, textured appearance. It is cut so that he can brush it forward and allow his bangs to cover his left eye.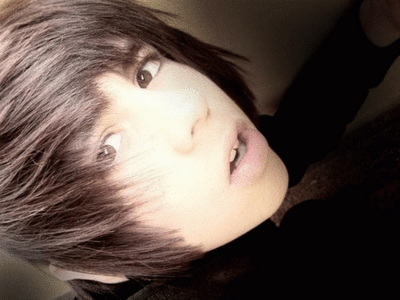 Andres Gorgeous razored emo hair.
Although one would not call them spikes because they lie along the side of his head rather than stick out, the sides are cut to different lengths and pulled into groups that resemble spikes pointing forward. The different lengths make each group of strands stand distinct from the rest.
It takes a moderate amount of pomade to hold the sides of his hair in place pointing forward. Only a small amount is needed to hold the top in place. The product can be applied and brushed into his hair first thing in the morning. It should not need to be refreshed much during the day. If it does, a few strokes with a brush should be sufficient to put the style back in order.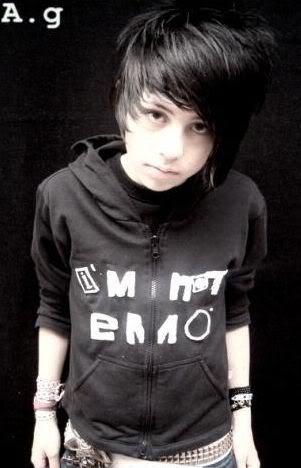 Andres Gorgeous hairstyle.
The Andres Gorgeous emo hairstyle is one that is very popular among both boys and girls. This is a relatively low maintenance style that only requires a bit of pomade to hold the hair in place. The pomade provides a soft, touchable hold.
He follows the trends of this subculture by dying the hair black and using a razor to cut the hair into uneven lengths with a fringe that hangs down into his face and covers one eye. This is one of the standards that identifies an emo hairstyle.