Aaron Ramsey hairstyles are becoming very popular these days. The Wales national football team captain has featured some short to medium haircuts that are not too hard to duplicate.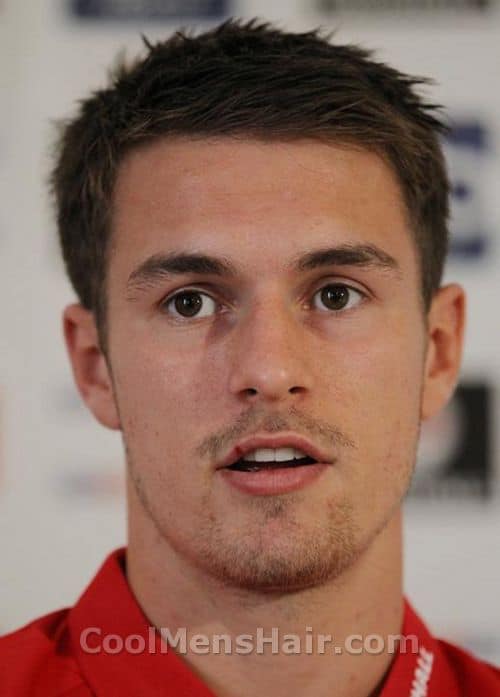 Aaron Ramsey hairstyle.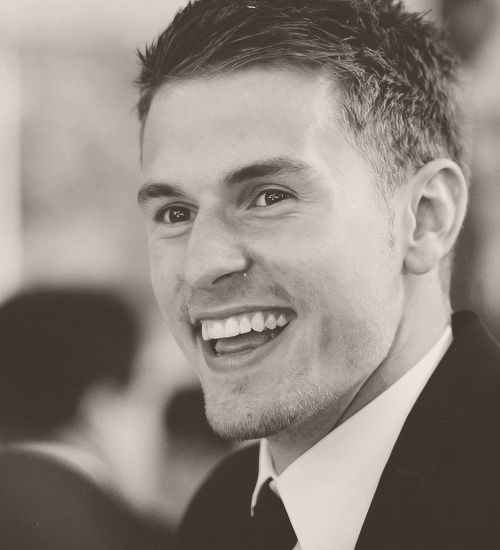 Aaron Ramsey short hairstyle.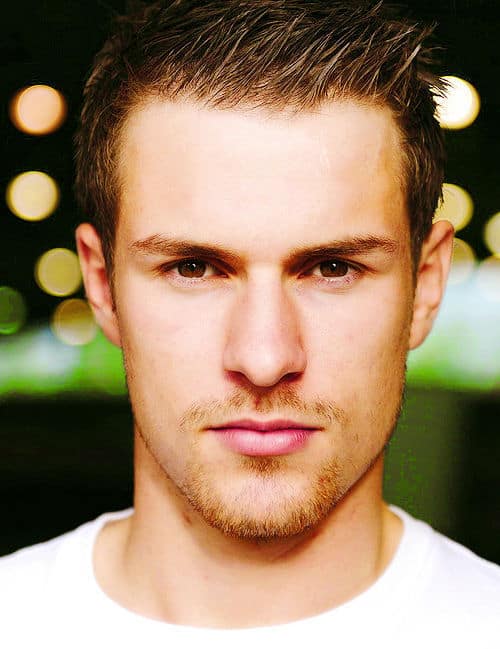 Aaron Ramsey spiky hairstyle.
Photos via aaron-ramsey.tumblr.com.
Aaron Ramsey Ivy League Haircut
Many men appreciate the ivy league haircut these days. It is very low on maintenance, and does not take long to properly care for. In fact, there is very little to be concerned with except getting the hair cut regularly.
Ivy league cuts are a popular item from sixty to seventy years ago. A true ivy league features no discernible part in the hair. Hair is combed upward and to one side. Original haircuts from the past do not have any hairs out of place. In fact, they may be kept down with some kind of hair gel.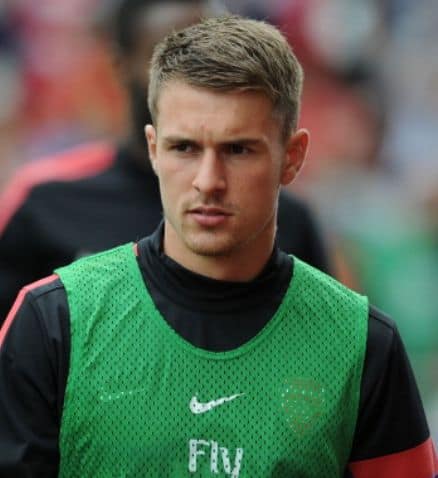 Aaron Ramsey ivy league hairstyle. Photo by Stuart MacFarlane/Arsenal FC via Getty Images.

The side view of Aaron Ramsey ivy league haircut.
There are variations on the Ivy league cut, and you can see this in Aaron Ramsey's appearance. Although some of his haircuts may appear shaggy if they grow long, they still have a neat look to them. You may notice that his hair has sometimes had an unkempt look. Yet this is perfectly fine, as it is reminiscent of a short "bed head" look.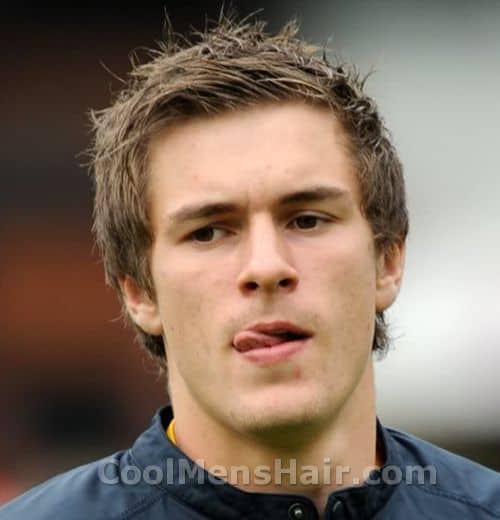 Aaron Ramsey longer style.
If you want a short to medium haircut that is to easy to care for, consider some of the examples from the Welsh footballer. Talk to your barber or hairstylist about the kind of cut that you are looking for. It may be best to bring in some images of what you want. This gives the hair professional a perfect idea of what to do. You can learn on how to cut this haircut in our previous post here.
The hairstyle will give you clean and neat appearance, and will be very easy to care for. This way, you can spend your time in the pursuit of more important matters in your life.