Aaron Carter hairstyle.
The pop sensation
Aaron Carter
is an ace American singer who bags the credit of being the youngest male solo artist to have four Top 40 singles. In the late-1990's, he climbed to fame as a pop and hip hop singer, and soon established himself as a star among preteen and teenage audiences with his hip-hop, romantic ballads and dancing skills.
Though comfortable with several instruments, including drums, guitar, piano, and saxophone, as a member of his band he generally does not perform during concerts. Recently, he has steeped in to acting domain. Aaron Carter has been in the news for all the wrong and right reasons and of course for his ever-changing hairdo!
Younger brother of Nick Carter (the Backstreet Boys fame), Aaron Carter was born on December 7, 1987. At 6, he along with his classmates formed the band Dead End. But due to artistic differences the friends soon parted ways. Aaron decided to pursue a solo career and began working with a vocal coach.
He released his debut album when he was merely 9, titled "Aaron Carter". The album was a huge hit in Germany. The pop sensation surprisingly managed to sustain his triumph with his second album too named as "Aaron's Party". It was released in USA under the JIVE Label.
This brown-eyed lad rules the minds and hearts of the young girls not only in USA and Japan, but also in Germany his native land. In his personal life the singer is said to be living with his father shortly after his parents got divorced.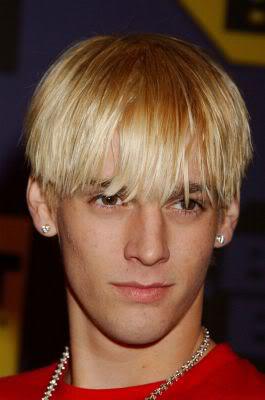 Aaron Carter bowl cut
The blonde singer is famous for his straight bowl cut hairstyle right from his teens. Bowl cut is a popular hairstyle for boys. But the young singer is best known for his signature luscious blonde locks. Apart from the straight look, Aaron's
cool spiked style
went well with his young sexy image.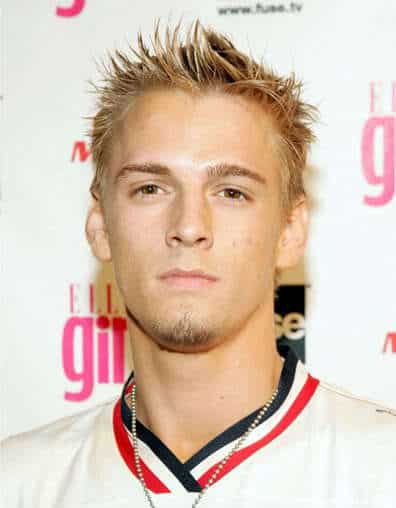 Aaron Carter spiky hair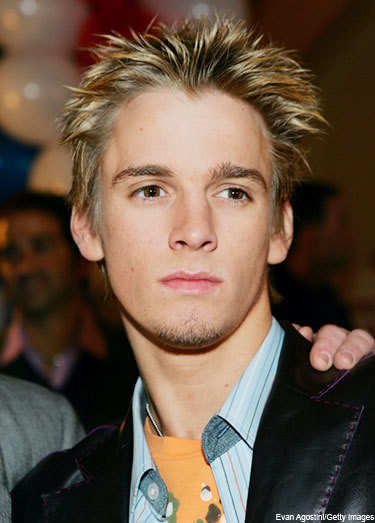 Aaron Carter spiky hair. Photo © Getty Images.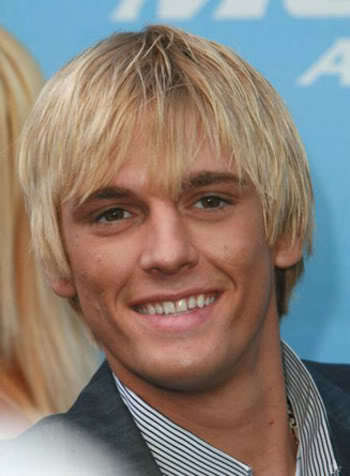 Aaron Carter shaggy hair
However, Aaron Carter went for
the shaggy look
at the 2006 MTV Movie Awards. His hair was uniformly shaped to maintain balance all over. Layered at the back and sides, the hairdo showed off his facial features, and the soft piecey bangs added to his captivating style.
He also flaunted the short clipper cut around his sides with his back side thinning out, and jagged cut at the top section to add height. The hairstyle perfectly complemented the shape of his face.
Bestowed with both good looks and talent, Aaron Carter surpasses the rest of his lot with his skill and style. Let's hope in the upcoming days this teenage sensation continues to surprise the world with his sheer talent!