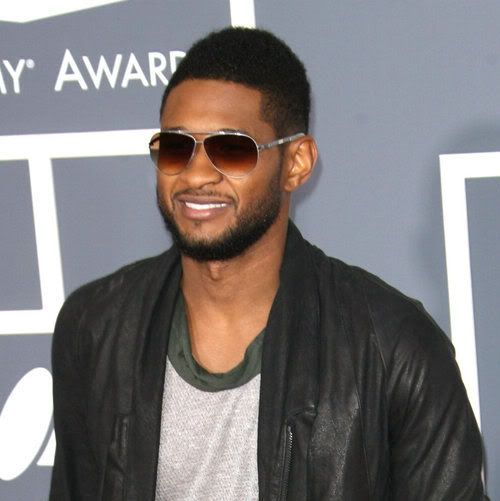 There are several Usher short hairstyles that are popular and trendy. Having shorter hair is easier to maintain and the best part is you can just wash and go. Back in 2008, Usher wore a shaped hair cut that framed his face. At the 2011 Grammy Awards, the singer was wearing a hairstyle suitable for Afro men which was cut short on both sides.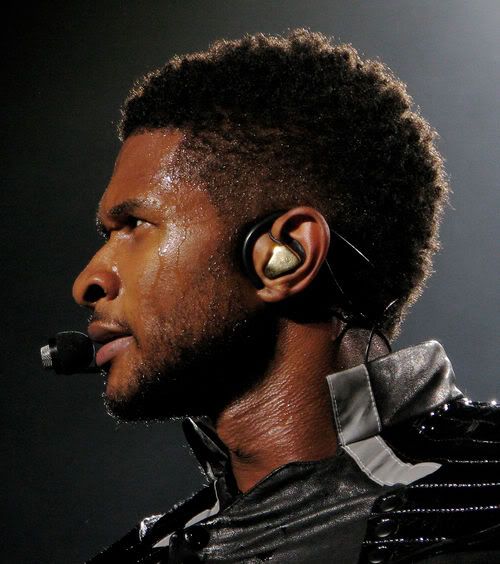 Usher short Afro hairstyle.
The Afro look is a statement all on its own, but you do not need to try very hard to look stylish. A shorter length haircut on any man is tasteful and attractive, but if the Afro style is the one, you won't need to make an exceptional amount of styling effort. You should think about getting your hair trimmed down as much as possible. This is the easiest method to care for it without going completely bald.
It may be a good option to wax your damp hair before styling it. Rub the wax all over and make it a little messy, as if you just got out of bed. This is a low maintenance and fashionable look, and you can use molding cream or wax for styling. Run your fingers through the messy hair for final texturing.

Usher buzz cut.
Another overlooked hairstyle for African-American men is buzz cut. However, you need to have a good shaped head for the bald look. If the shape of your head is odd, the absence of hair may not be appropriate.
1. Fade to Curls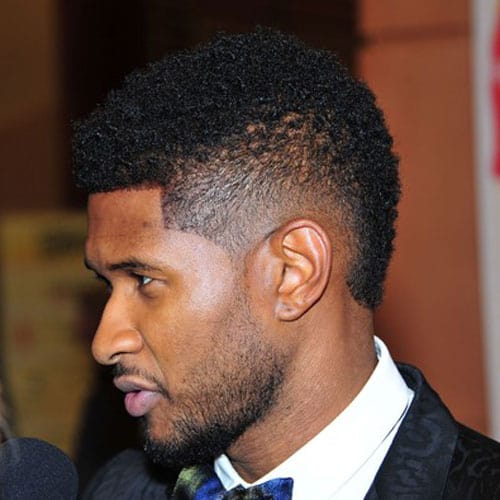 Out of all of Usher's short hairstyles, this simple but chic fade is probably one of the most popular. It's eye-catching because of the way the fade transitions into a profusion of his natural curls, which are styled and sculpted to the gawds because of course, they are.