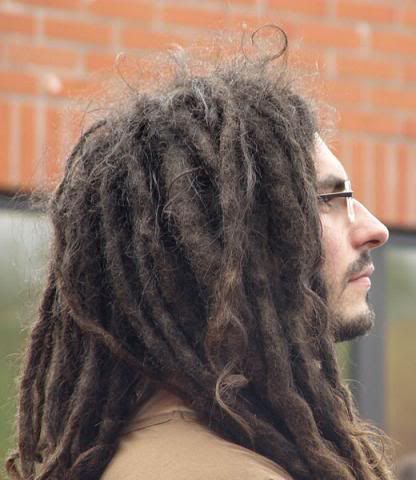 Dreadlocks hairstyle
There are plenty of reasons why people wear
dreadlocks
. Many find the hairstyle really cool. Others see it as a form of expression and creativity. There are also a number who are just simply curious of how it feels like. If you want to know how to start dreadlocks, then you've come to the right place.
There's no definite means of creating a dreadlock. This is good since you can choose a method that works for you best and allows you to achieve the kind of result you really want.
Perhaps one of the easiest methods of getting the dreadlocks is twisting. To begin, you need to have dreadlocks shampoo, dread wax, and rubber bands. You divide your hair in several sections and start twisting each division until you can have the dreadlock you want. You can keep the twist still by applying the dread wax and tying each section with a rubber band. The dreadlock shampoo ensures the hair still remains clean or well washed.
Backcombing is also very common, but some don't like it because it's very time-consuming. You may have to set aside at least half a day to complete it. There are even times when you require additional help. Moreover, this technique should not be used by anyone who is thinking of having a new hairstyle anytime soon. Backcombing produces permanent dreads.
To backcomb, you simply have to divide the hair into square sections. One by one, backcomb. This means getting a small comb and brushing it in one direction, usually going up, until the hair starts to look a little frizzy.
For those who are just trying to experiment, you may want to begin with temporary dreads, which are easy to create. Twist your hair until they appear like those usual dreads you see and apply a holding gel. This is to make sure the dreads will last at least the entire day. You can also attach dread extensions.