The two most common options in flat irons are tourmaline and ceramic. Both are used by professional hair stylists but they offer distinct advantages and disadvantages. Here's a short primer on tourmaline and ceramic flat irons and what makes them different from each other.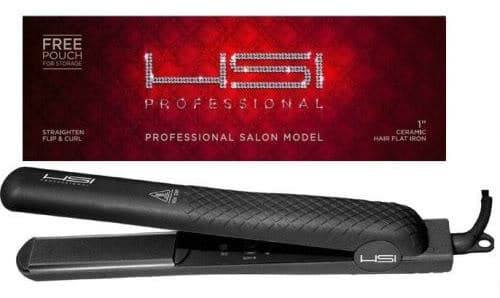 HSI ceramic tourmaline ionic flat iron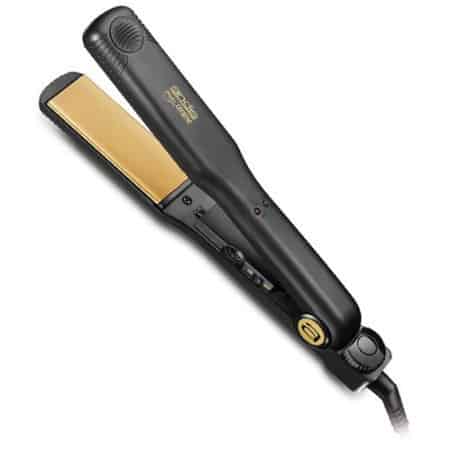 Andis ceramic straightening iron
Tourmaline and ceramic flat irons are called such because of the materials that make up the iron's heating pad. Tourmaline lines the surface of a tourmaline flat iron, while ceramic is the material that lines the heating pad of a ceramic hair iron. The difference in material is actually what distinguishes the two from each other, since tourmaline has different properties when heated compared to ceramic.
Negative Ions
Tourmaline flat irons are said to produce a greater number of negative ions compared to ceramic straighteners. Negative ions strengthen the hair and produce a sleeker, shinier finish. Negative ions are said to promote better hair health and protects the hair strands better from the heat and mechanical damage of ironing.
Ironing Time
Although ceramic heats up pretty fast, tourmaline is known to heat up faster than ceramic irons. You get the work done in half the time, which means you are exposing the hair to heat for a shorter period of time. This is significant since hair is not damaged by the kind of flat iron you use but by the amount of heat applied on the hair. Shorter ironing periods are definitely better and safer for hair.
Cost
Tourmaline hair straighteners cost more compared to ceramic ones, but the advantages are usually worth it. Although ceramic flat irons also produce negative ions, tourmaline straighteners produce more and heat up faster, which helps avoid too much damage on the hair.
Most manufacturers also produce tourmaline and ceramic flat irons which are less expensive than pure tourmaline ions. These are good choices for those who want to consider the price tag but still want to enjoy the benefits of tourmaline plates.
Selections
Because of the expense you can find more selections of ceramic hair irons compared to tourmaline. You can find tourmaline hair irons from high end brands but these usually cost more than your usual hair irons. Ceramic plates are more affordable and you can find them almost anywhere.
However, with the popularity of tourmaline hair straightening, more and more manufacturers are creating lines of tourmaline or tourmaline and ceramic hair irons, so there are bound to be more models of tourmaline straightening irons now compared to several years ago.
If you are looking for a great hair iron it is best to stick to either ceramic or tourmaline plates. Both are designed to keep heating to a minimum and both produce negative ions which prevent too much damage on the hair.
If your budget permits, choose a tourmaline plate over a ceramic one, since this has been found to produce better results and less damage compared to its ceramic counterpart. It also important to use a heat protectant on your hair every time you straighten, regardless of the kind of hair iron you are using.