With repeated usage, the comb and brush have a tendency to get dirty. This is something that you cannot help. So it is important that you wash your hairbrush and or combs that you use to brush your locks.
When you use a hairbrush or comb that is clean, you will be making sure that you do not have any extra fluff that you do not want in your hair.
Many individuals throw their old combs out and purchase new ones, but doing this is going against those good environmental practices. How to clean hairbrushes and combs has been on our mind lately. What about you?
How to Clean Your Hairbrushes and Comb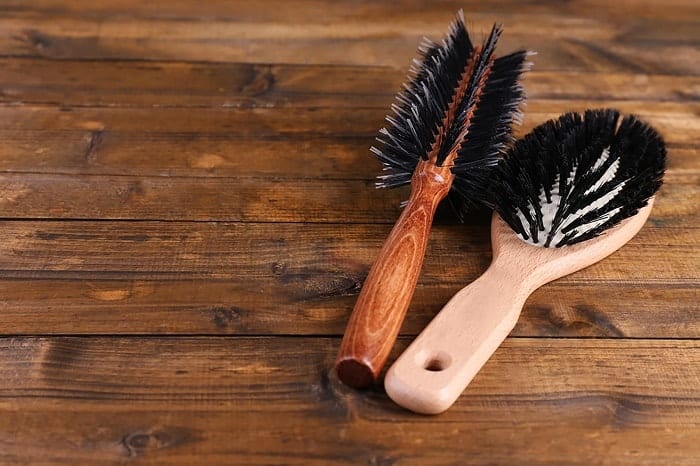 You should always remember that cleaning your styling and hair cutting tools will make them last longer. You should clean them at least one time a week.
In order to properly clean the comb or brush, you should use some hot water that has been mixed in with some bleach. Mix about one hundred ml of bleach into one gallon of hot water and place the mixture into a large container.
Now, soak your brushes and combs in it for about one hour. After that hour, if they still look dirty, then you should still continue soaking them.
After the hour has passed, take a separate container and put a teaspoon of liquid soap and place the hairbrushes into the solution. After a while of soaking the comb and brushes, rinse them and let them dry.
Before you start cleaning them, you should make sure you take out all dirty hair strands out of hairbrush that is stuck in the bristles. This way, they will look clean. Did you know that you can place your combs in the machine to wash them?
However, you cannot put the brushes in there as it can ruin precious clothes. If you have an expensive brush, you may want to avoid the bleach as it can ruin it. Just use soap and water that is warm when it comes to cleaning those delicate ones.
Watch The Video to Learn How to Clean Your Hair Brushes and Combs