Men who like to color their hair often worry about not getting the shade or color they like or colors fading too fast. These are legitimate concerns since there are instances when color does not stick or the color is the wrong shade.
Washing plays a big role in how the color of dyed hair comes out. Here are a few tips on how to wash hair after coloring it.
How to Wash Hair After Dyeing
Following are the 3 best washing hair tips for guys after dyeing their hair.
Wash According to Manufacturer's Instructions
Most manufacturers instruct hair dye users to wash the hair after coloring to remove stains from the hairline and the neck. This is true for permanent hair color since they tend to leave stains.
However, for semi-permanent and temporary hair color, it is best to go a few days without shampooing the hair to give the color ample time to be absorbed by the hair strands.
For semi-permanent colors, you can expect the tint to stay on for up to 12 shampoos. Avoid washing the hair with warm or tepid water, since the heat can cause the pores on the hair strands to widen, increasing the risk for breakage.
Wash Immediately if the Color is the Wrong Shade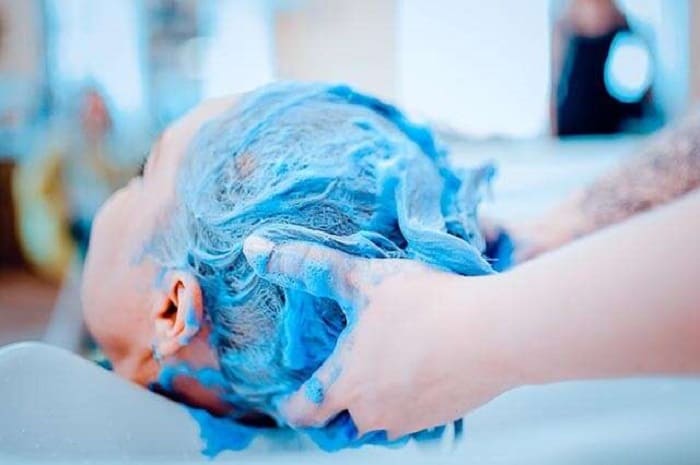 If you notice that the color is totally wrong you can wash it off immediately. Permanent colors and semi-permanent colors tend to rinse out when you wash the hair immediately after applying the dye.
The color may not wash out completely, but at least it becomes lighter and less noticeable. If you are having your hair dyed at the salon, your stylist will notice any changes and will wash your hair to prevent the hair from changing into an entirely different color.
Wash 24 Hours After Application of Color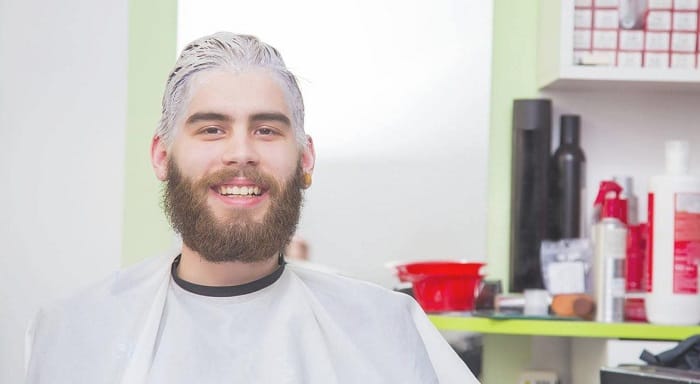 You can do this if you want the color to lighten up a bit. There are men who prefer lighter streaks on their hair and this can be achieved even if you had your hair dyed with dark hair color.
Washing after 24 hours can lighten the hair, give the tips a softer hue, and will also remove any traces of coloring residue from your locks.
However, this is not advised for temporary hair colors, since you will likely be removing all traces of color from your hair if you wash and shampoo after a few hours. It is recommended using shampoos for colored hair to make the color last longer
The Biolage Color Care Shampoo & Conditioner by Matrix is a special formula of shampoo and conditioner for color treated hair. Designed to prolong the longevity of colored hair, the Biolage contains natural ingredients that are mild enough for daily use on colored hair.
Extracts of nettles, sunflower, and hibiscus coat and protect each strand for a healthier appearance, smoother strands and added shine. It also contains antioxidants that prevent color fading and promotes shinier hair.
Most users love how the conditioner seals moisture in without weighing the hair down. The shampoo also comes with a fresh, mild scent that stays on throughout the day.