Steve Burton is best known as Jason Morgan, the character on the long-running American television daytime drama, General Hospital. The character is one of the earliest in the series and Jack Stephen Burton has been the actor playing the part since 1991.
Although the character has been around for a good part of the history of the show, this actor has been in and out of the role. As of August of 2020, it is confirmed that he is leaving the role permanently. The Steve Burton hairstyle is uniquely professional without sacrificing a young persona.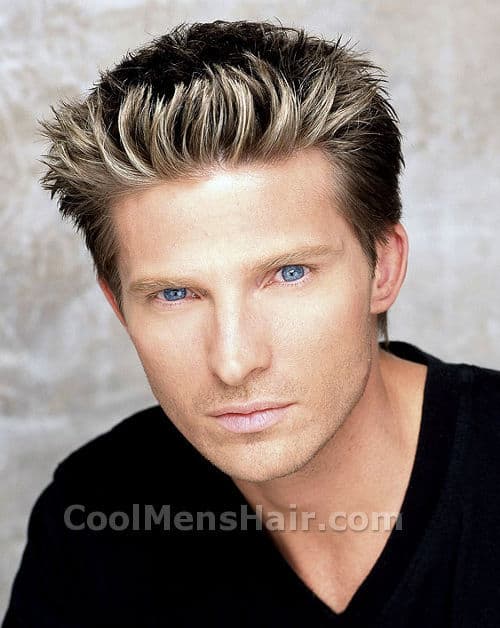 Steve Burton hairstyle.
During most of his acting career as the Jason Morgan character, his hair is fairly short on the top and even shorter on the sides. His light brown hair is streaked lighter at times above his forehead. The top length is about one inch or slightly more and is brushed straight up with no visible part.
In a few roles, the actor has longer hair that comes forward over his forehead in strands. The typical image is clean cut and professional. Earlier characters played by the Emmy award winning actor include a surfer boy type in a situation comedy.
The care of this style is relatively simple. Clean hair is styled with a light gel or mousse so that it can be brushed up from the forehead. Regular trims are necessary to avoid the length pulling strands out of position. In most instances, the sides and back of this style is quite short, without being a shaved look.
A Steve Burton hairstyle is attractive and ages well. It doesn't require a lot of maintenance. Regular trims and the use of styling gel keep the design intact through a busy schedule. For the man who wants a neat, low-care design, this is an easy style to achieve and maintain. It does require a certain thickness and body to the strands.