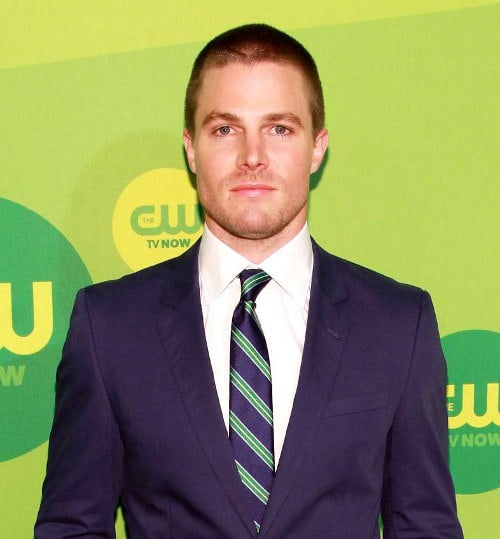 Looking for a trendy hairstyle that provides the convenience of easy maintenance? Try Stephen Amell buzz cut hairstyle and give yourself a defined and smart look. Due to its practicality and low maintenance, this particular hairstyle is becoming quite popular among men.
Although suitable for all hair types, the classic buzz hair cut is a perfect choice for those with thin hair. This clean and corporal look goes well with almost all face shapes, especially square or oval faces with no scars or wounds.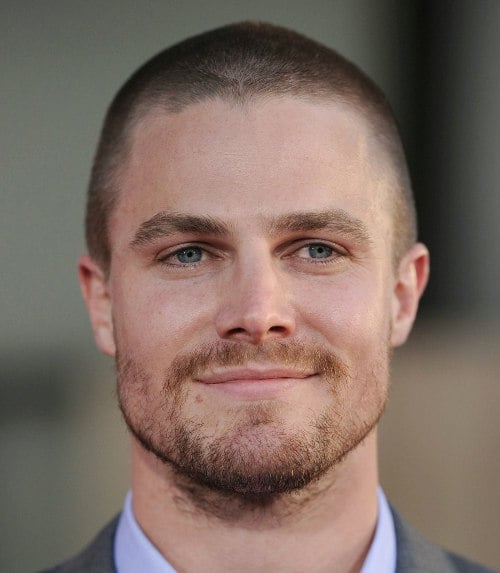 To get this smart and attractive haircut, you have to clipper cut your hair very short and close to the scalp. Depending upon the length you want, you will choose the clipper setting. Clip the back and the sides first using upward movements. Use upward motions to cut smooth shapes from back and sides to top. The top is usually slightly longer then the sides and back.
Once you get the cut, you can maintain it easily. The most important is to make it clean and healthy. Remove any dandruff on your hair as it doesn't have much hair to hide. You need also a moisturizer that contains sunscreen to protect your scalp from sunburn if your cut is very short and shows your scalp. To finish the style, apply hair gel to add shine to your new haircut.