Rylan Clark is a model and a finalist of the ninth UK series of The X Factor. The narrow and perfectly sculpted face of this star is aptly highlighted by the way he grooms his pate. When people catch a glimpse of this celebrity, one thing they are certain to not forget is his style.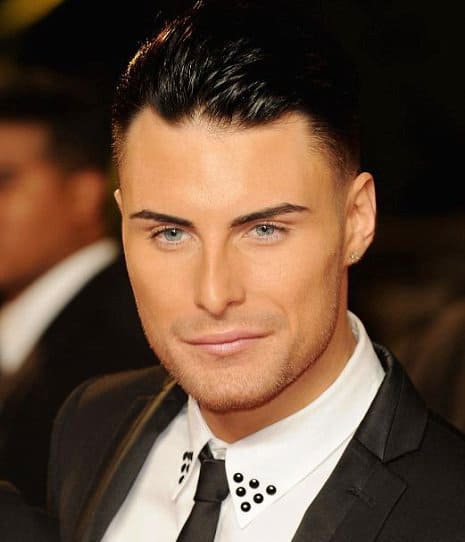 He typically wears his dark locks slicked back hairstyle with short on the sides and long on the top. He has been seen sporting a variety of lengths; however, this appears to be the preferred style.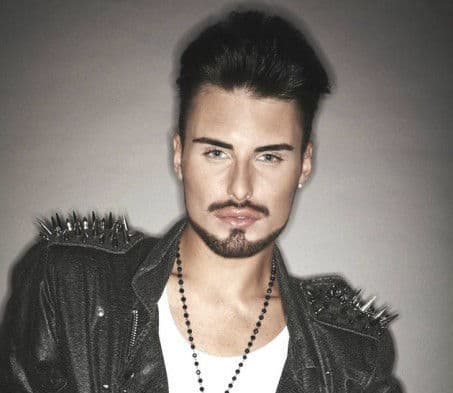 Rylan Clark hairstyle.
In another time, he has been seen with his locks worn puffed out like a pompadour; and lacking the pomade that normally adorns his pate. The greater volume that this provides allows the natural luster of his hair to shine through.
The higher the puff, the thinner the head will appear. Sometimes, the sides of his head were tapered low resulting in a more extreme degree. Anyway, it coordinates well with the tailored jackets, smart boots, and skinny jeans that he is known to don.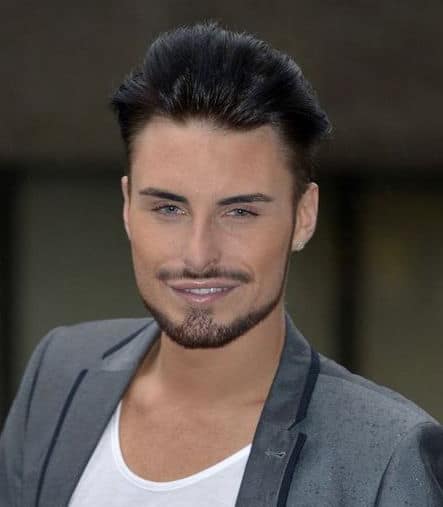 Rylan Clark hair
He has also been seen wearing blond locks that parted on the left side. He is a spirited fellow, and the lighter color suits his naturally buoyant energy. Whether dark or light, however, he can be counted on to appear as though he has just freshly stepped out of the stylist's chair.

Rylan Clark facial hair.
Rylan Clark hairstyles would certainly not be so memorable if it were not for the diligent maintenance of his facial hair. It requires a precision beard trimmer to shape the look. The sideburns and jawlines can be used as a guide to create this chin strap beard style.
In fact, this is often the first thing that people notice. With an ultra-thin mustache and a well-manicured beard he is able to draw more attention to his stunning eyes and prominent cheekbones. Whoever is in charge of his grooming, definitely understands the art of creating a remarkable finish.