Hairstyles are extremely paramount to anyone. One's hairstyle depicts their character. Ryan Ross is well-known all over the world for his glamorous and extremely dynamic makeup. He always has a heavy eyeliner and extraordinary-themed looks resembling bats or tress. In short, one can say Ryan Ross is always stylish and looks very elegant.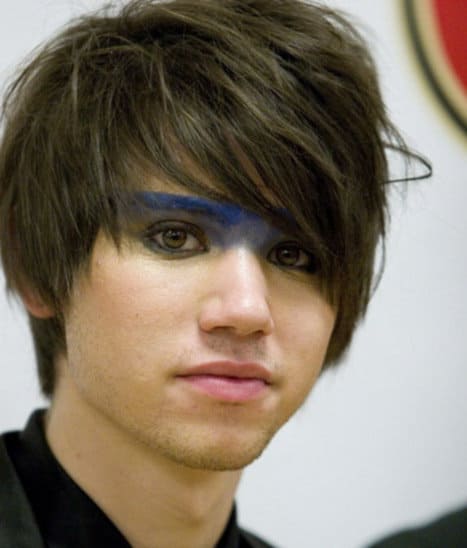 Ryan Ross hairstyle.
Looking closely look at some of the Ryan Ross hairstyles, in numerous occasions, this famous guitarist goes for a unisex hairstyle. His haircut resembles a famine hairstyle. However, there are some nuances which separate this hairstyle from the rest. His hair is cut short behind, while the front hair is propelled towards the forehead.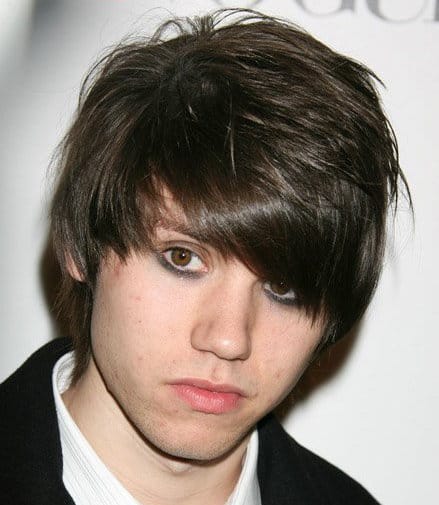 Ryan Ross hair with bangs.

Ryan Ross with a headband.
It is quite easy to notice that his hair is placed on the left-hand side. The aspects of hair on the front add a whole new glamorous touch to Ryan Ross hairstyles. Moreover, this famous guitarist goes for an extremely trendy accessory. A fine headband is put on the forehead, just below the hair on the front. It looks incredible and goes well with his hairstyle.
If you have been thinking of having one of Ryan Ross hairstyles, here is what you can do. You have to tell your stylist is you want a 90 degrees or same length layers all over. However, they must leave the top and the sides slightly longer.
Additionally, the hair stylist must leave the bangs and blend it all in. However, for it to look as close as Ryan Ross famous hairstyle, the procedure needs to be done with a razor.
However, if you have a picture of Ryan Ross with this hairstyle you can show it to the hairstylist. Try this hairstyle one of this fine days, it looks great. The best part, it is not so hard to achieve this look.