The Ryan Cabrera hairstyle has seen many changes over the years. He had extreme makeovers, frontal spikes and also short straight casual hair. But one of the most popular styling statements made by the American singer and songwriter is his big spiky hair.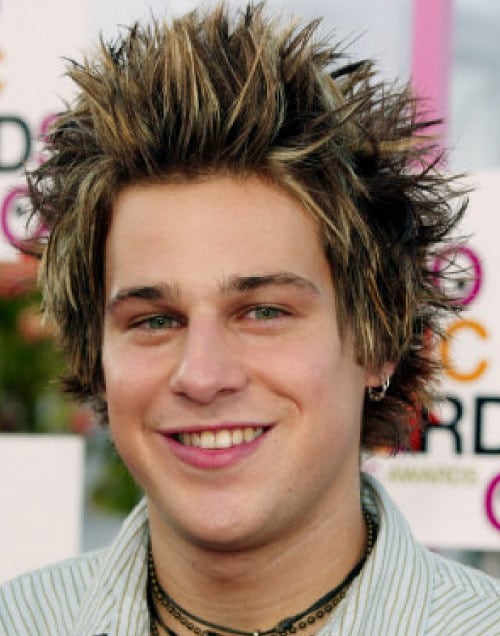 This hairstyle is known for its height and volume, which creates that big, bold look. The ends of the hair all over the crown of the head, and also the sides, have been given a jagged cut that helps get the volume and lift required to create this hairstyle. One needs to use a strong hold styling product, along with teasing in the roots, to achieve this look. Here is the details how you can also get the Ryan Cabrera hairstyle.
First, you need to add volume to your hair. Wash your hair with volumizing shampoo and conditioner.
Section the hair and tease them one by one section. Tease the hair by combing the roots of a small section of hair at the crown. Once the mid-section of the hair has been teased with a comb in an up and down motion, do the same at the sides.
Now apply some wax on your hand and pinch clumps of hair in different directions to get an overall 'big' look. Remember to work the wax through the mid-lengths as well as the ends in a downward direction.
Keep applying wax and pinching till you get the messy spike style. In the end, you can rub some wax to the roots by gently lifting the hair to get more volume.
The hairstyle is regarded to fall in the alternative category and is suitable for men with both square and oval face shapes. One would need to have thick hair, or at least medium thickness to create the spiky look. It takes about 15 to 20 minutes to style the hair properly, and it will stay the whole day if a good wax-based product is used.
That's it! You are ready to rock the Ryan Cabrera hairstyle!