Ron Artest is an American professional basketball player in the NBA (National Basketball Association. He currently plays guard for the Los Angeles Lakers. Artest changed his name legally to Metta World Peace in September, 2011.
Being a pro ball player, it has been essential that Ron wear his hair short in order to avoid having his vision blocked by his locks. However, he has often taken this to extremes. It is not at all uncommon to see him with his head shaved. One can easily see where his hairline is, but this is actually below the skin.
Ron Artest Hair Lettering
You may be not a basketball fan, but you know this guy due to his hairstyles. He loves changing them as others change their daily shirts. Each time Ron Artest does something with his hair it cannot be left unnoticed. As long as nobody can find out what is going on in someone's head, it is necessary to observe the changes that take place on one's head.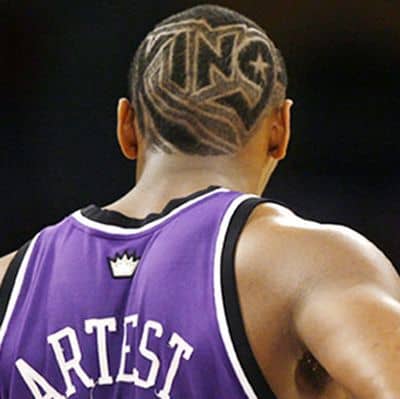 Ron Artest hair with King lettering.
Changes in Ron Artest's hairstyles can be dramatic. Naturally black-haired, he has not once dyed his hair light yellow or blonde – this was a great field for having letters or symbols painted or tattooed over his head. Actually, cutting and shaving parts of his hair on the back of his head and beside the temples, for example, having the word "King" depicted there seems to be one of his usual ways.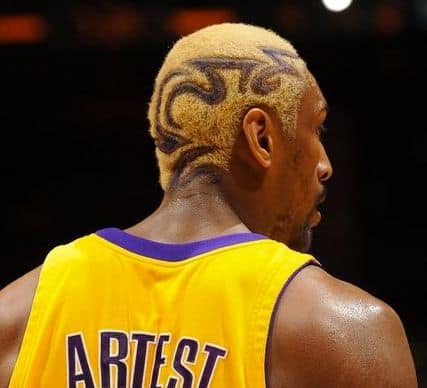 Ron Artest blonde tribal hairstyle.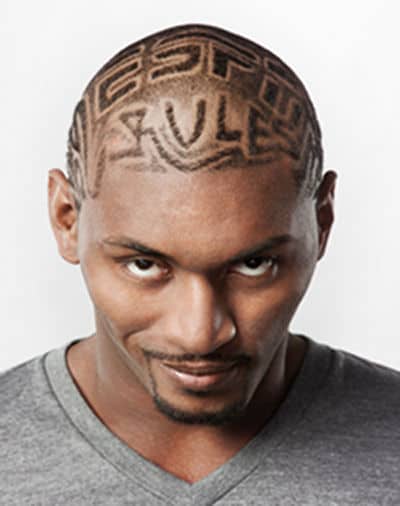 Ron Artest hair: ESPN Rules.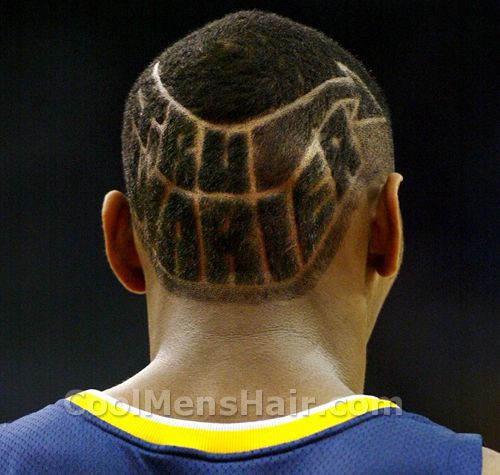 Ron Artest haircut with Tru Warier.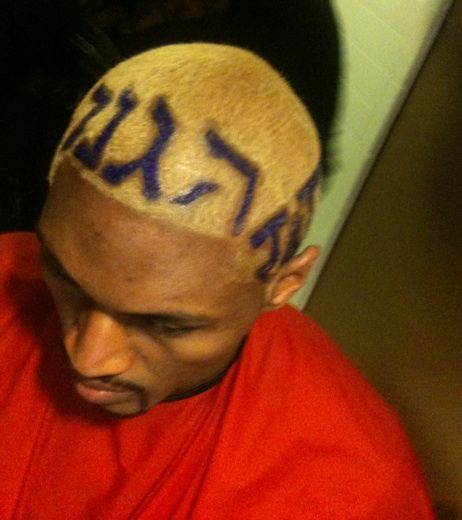 Ron Artest hairstyle with the letter Defense in Hebrew, Japanese, and Hindi.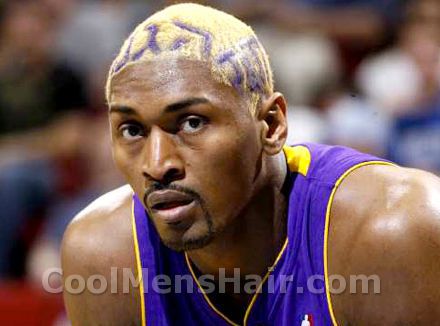 Ron Artest hair lettering.

Ron Artest hair tattoo.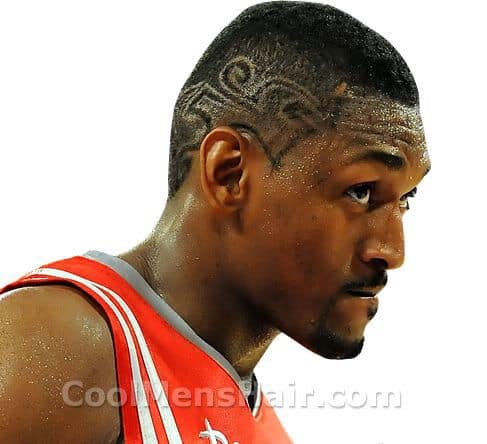 Ron Artest hairstyle.
Ron Artest's Longer Hair is Still Short
When he does allow his hair to grow, it is not allowed to become very long at all. Because he is of African American descent, it naturally curly and stays close to his head. There is no need for him to worry about keeping a comb or any styling products on hand.
The longest he has allowed his hair to grow was just enough to completely cover the top of his head and have a little bit of texture. However, he had it cut in a style that made it appear that a bowl had been placed on his head and the hair below it shaved off.
Facial Hair

Ron Artest facial hair.
The one area of his hairstyle that has changed the most is the amount of facial hair he wears. He has been clean shaven, worn a thin mustache, and had a mustache connected to a goatee that framed his mouth.
Ron Artest hairstyles change from time to time. However, one common factor is that he keeps it very short to keep his field of vision clear so that he does not miss an opportunity to steal a ball or block a shot. He never has to worry much about styling it, just keeping it cut in the style he wants at the time.