Paulo Dybala is one of the coolest soccer players in recent times with awesome hairstyle. He is one of those soccer star players who grab instant attention because of new stylish hairstyles.
Fashion is one of those things that changes from day to day, and what's "in" today might be a thing of the past tomorrow. This is true for a number of things, from the type of shoes one wears, to clothing and even hairstyle. Speaking of hairstyle, in the past several years we have witnessed a couple of trends in men's hairstyle.
Men have repeatedly looked up to famous people, such as movie stars and athletes in order to get a few ideas for a new haircut. That trend of looking up to people and attempting to recreate their haircut still goes on today, and one of the latest athlete styles is the Paulo Dybala hairstyle.
Paulo Dybala is a professional footballer from Argentina, who currently plays as a forward for Juventus, as well as the Argentina national team. He began his career in Argentina, in the team Instituto de Cordoba. He has a creative style of play, which earned him the attention of viewers around the world, and the nickname La Joya (Spanish for "the jewel").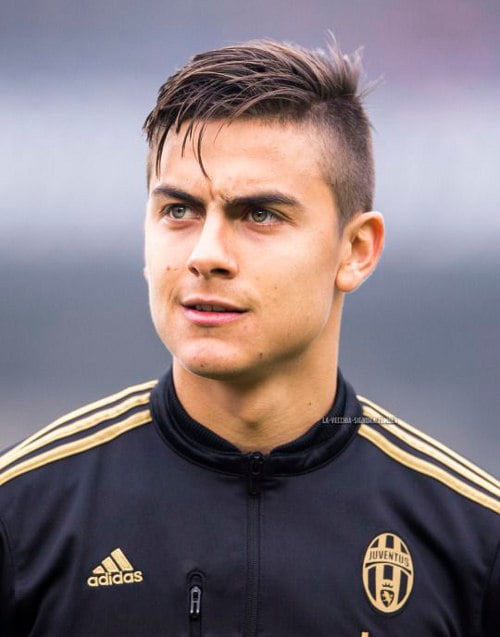 His hairstyle is actually quite simple and neat, but looks good on a variety of styles, from sporty ones to a suit and tie. He combines between a neat appearance on sides and back with casual on top. Paulo keeps the hair on the top of his head on a medium size and uses hair gel to keep it lifted upwards and looks shiny.
He combs the hair up and directs it to one side. A wide tooth comb can be used to get a similar look like him. The sides of his head are cut substantially shorter than the top, and there is a clear line where the short hair ends and the long begins. Shave or trim the hair on the sides and back using a hair clipper to get a neat look.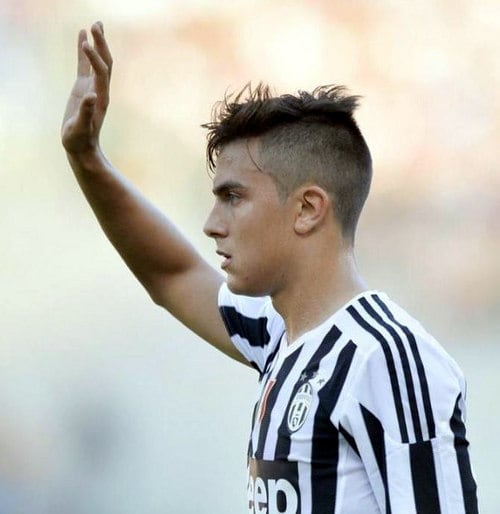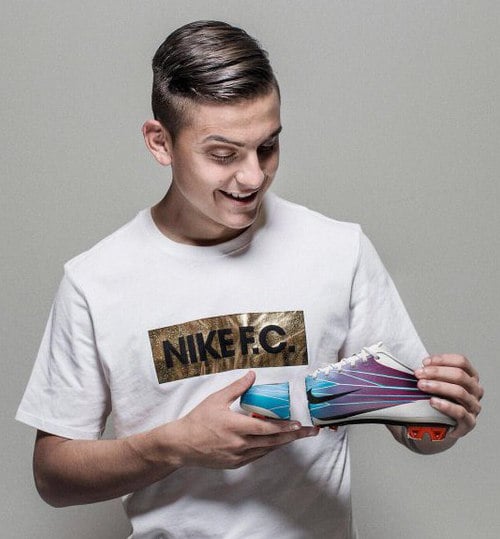 Even though there are people who don't like this kind of haircut, it is an undeniable fact that it is a simple, yet elegant solution that looks good in any style.