Paul DelVecchio is an American disc jockey and well-known television personality. He is most famous for appearing as a housemate in the MTV reality show "Jersey Shore". He was the first member of the cast to be given a contract for his own television show as a spin-off.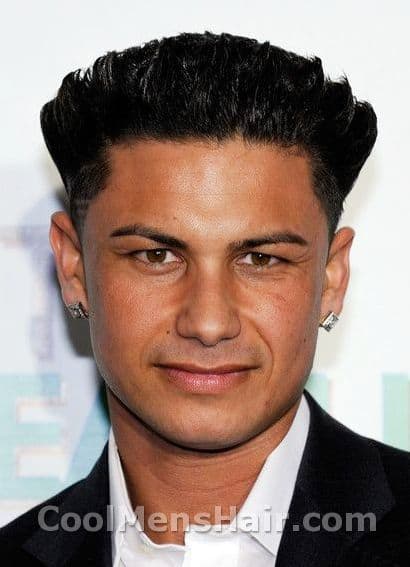 Paul DelVecchio hairstyle.
The actor wears his hair in a very unique style. It contains elements similar to a flat top, however, it can in no way be considered this type of haircut. The sides and back of his hair are tapered. The top is cut to a uniform length so that it conforms to the shape of his head. However, rather than style it so that it lays down next to the scalp, he chooses to style his hair so that it stands up away from the front of his head.
When viewed from the front, this style is reminiscent of the crests worn by the Centauri in the sci-fi series, "Babylon 5". Seen from the top or sides, it becomes obvious that this style involves all of the hair standing up rather than having part of it combed forward and flipped back.
How to Create the Style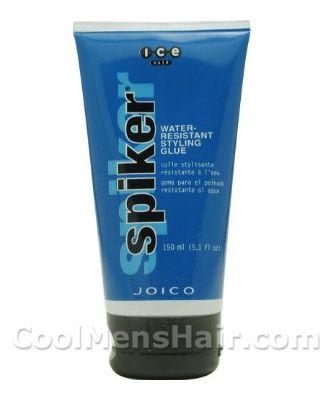 Ice Spiker, Water Resistant Styling Glue
This is not a simple style to create and maintain. It requires careful work and preparation, using an amount of Spiker Water-Resistant Styling Glue to provide the hold needed to keep the hair in place. Use of wax or pomade provides a softer hold that is more touchable and looks more natural than would be achievable with glued gel. Got2B Glued Spiking Freeze Spray is used to freeze the finished style.
The Paul DelVecchio hairstyle is definitely unique. It assures that he will be easily recognized no matter where he goes. One could say that it is almost a part of his personality as well as part of the image he seeks to project.