Mel Gibson is a fifty five year old Australian/American actor, director, writer, and producer. He first rose to fame for the role of Mad Max in the Road Warrior movies set in a post-apocalyptic Australia. He also starred as Sergeant Martin Riggs in the hugely successful Lethal Weapon series of films. He both starred in and directed Braveheart, a film which won him an academy award. Here, we are going to be looking at Mel Gibson hairstyles throughout his career.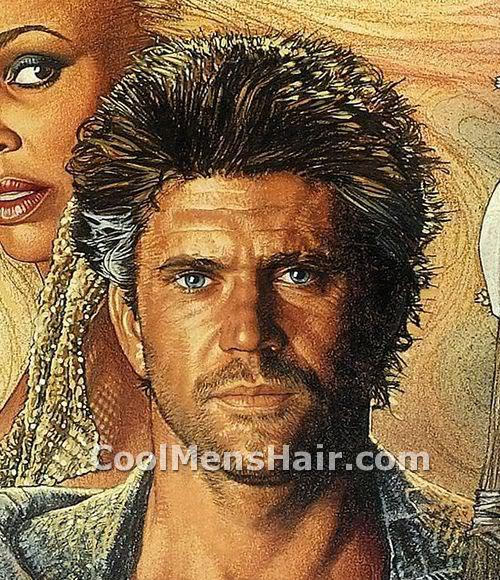 Mel Gibson 'Mad Max' hairstyle.
When Gibson first began his career, he played the role of a police officer who lost his entire family to a group of "road warriors" in the movie, Mad Max. He wore his hair short for this role with it swept back over the top half of his ears. The top was also slicked back with wax to hold it in place.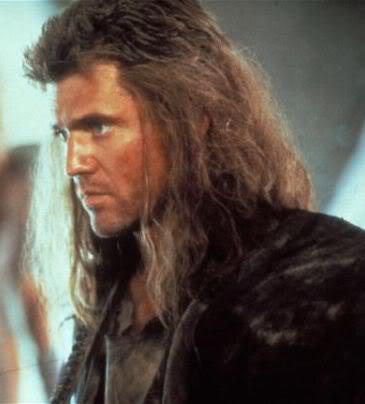 Mel Gibson long hair in Mad Max.
As the character aged through this series of movies, Mel's hair got longer. By the time the final installment, Mad Max Beyond Thunderdome, was filmed. The character had long hair that touched his shoulders. As this film was set in a post apocalyptic world, the hair was not actually styled in any way.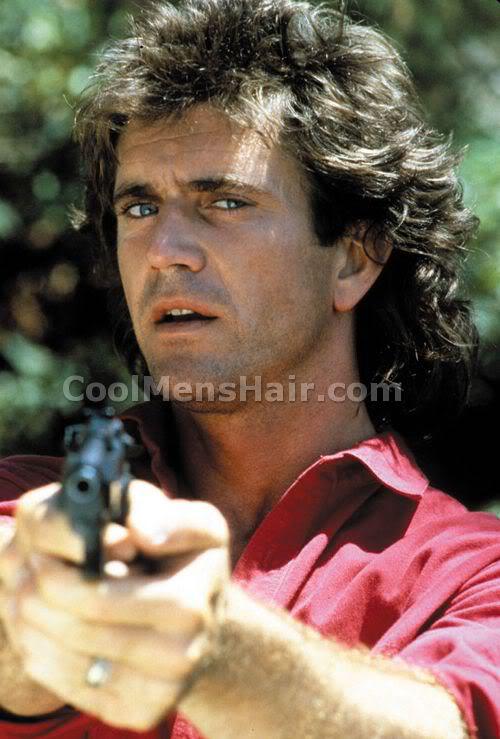 Mel Gibson as Martin Riggs.
For the role of Riggs in the Lethal Weapon movies, Mel kept his hair at a medium length. The style started out with a part on the side and the top flipped over to the side and back. As these movies progressed, his hairstyle became simpler. He began to simply brush it back and apply wax or hairspray to hold it in place.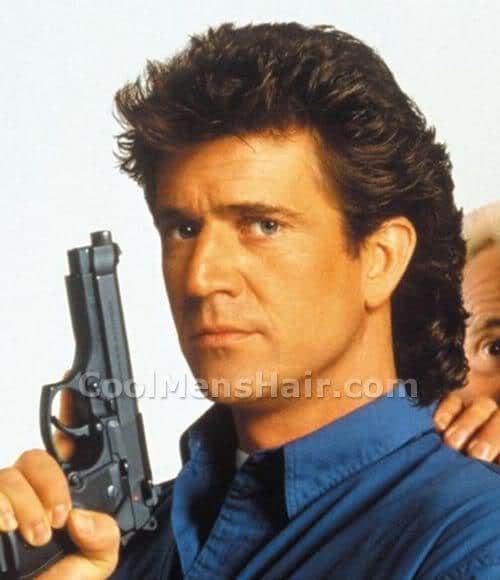 Mel Gibson hair in Lethal Weapon 3.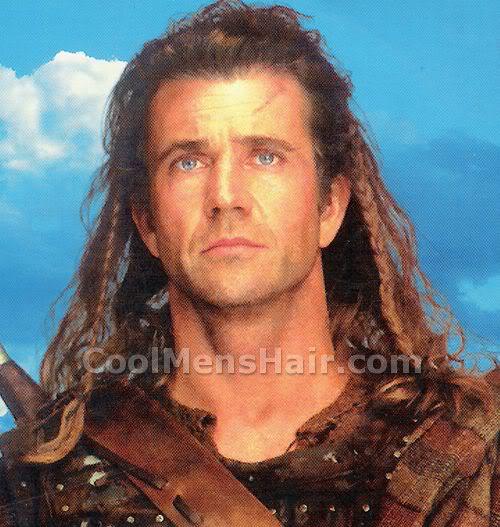 Mel Gibson long hairstyle in Braveheart.
For the role of William Wallace in the movie, Braveheart, he chose to wear his hair a bit longer than shoulder length. Again, he went with a simple style choice, brushing the front of the hair backward. The sides were allowed to hang down in wild locks representative of the time period being portrayed.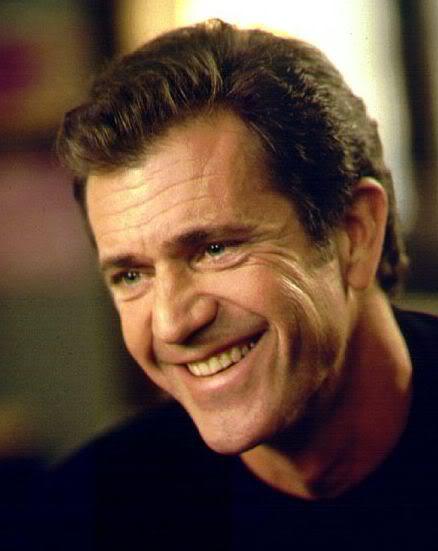 Mel Gibson short hair.
For most of his other performances, he has worn his hair cut relatively short. He commonly styles it simply by running his fingers through it with some pomade or wax on them to hold it in place. This provides a soft hold and produces a style that suits his facial features very well.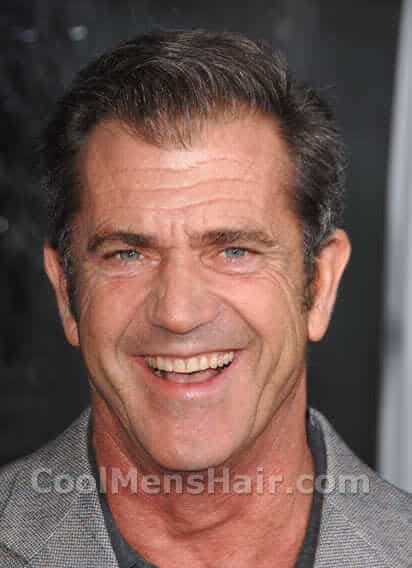 Mel Gibson short hairstyle.
One noticeable feature that has developed from him using essentially the same hairstyle over the years is that one can watch the progress of his receding hairline. At the present time, he has a well pronounced widow's peak.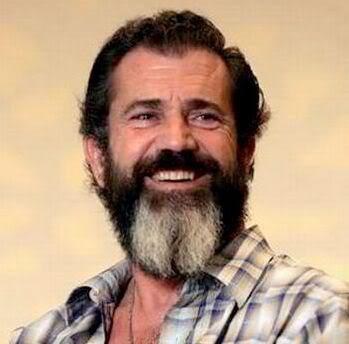 Mel Gibson full beard.
Gibson has also been known to flirt with different styles of facial hair. He has worn everything from stubble to a full beard. At one time, he even had a Handlebar and Chin Puff.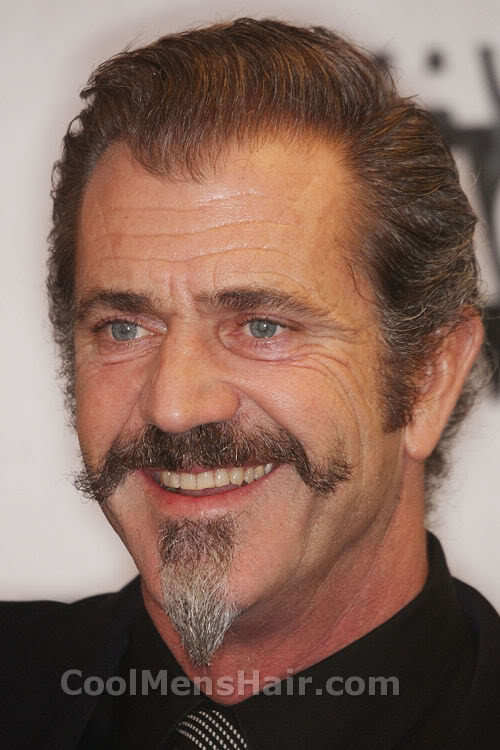 Mel Gibson with Handlebar mustache & Chin Puff.
Mel Gibson hairstyles have not changed much over the years except for certain special recurring roles. In general, he simply styles his hair with his fingers and a touch of pomade. However, some roles have called for him to grow his hair out and wear it long. In most cases, the setting was either medieval or post apocalyptic, so he did not go to a great deal of trouble to style the hair any certain way on set.