The latest Logan Lerman hairstyle is definitely not a fan hit, with a significant amount of groaning and complaining about the look. Actually, the recent do is comprised of extensions to his natural cut and look.
The extensions were applied during a marathon day-long session for a recent movie role. He plays Comte d'Artagnan, associated with the "Three Musketeers" in fiction and film. Lerman was born in early 1992 to a prominent family, and has been acting in commercials since that decade.
He is perhaps best known for his title role in "Percy Jackson & The Olympians: The Lightning Thief". The young actor is expected to play the same character in sequels to the original book and movie.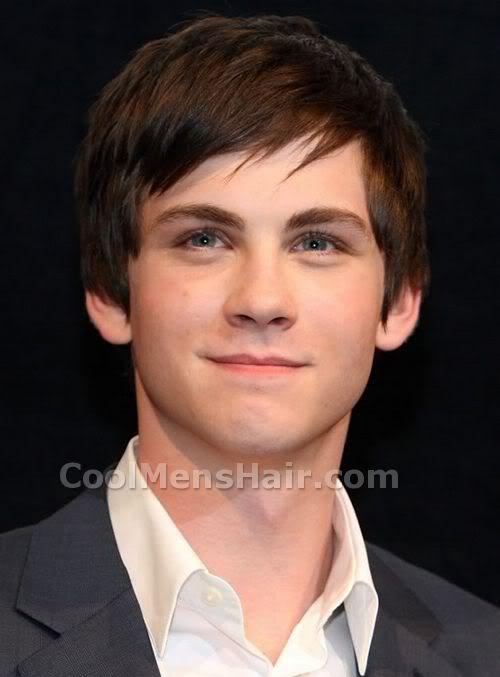 Logan Lerman hairstyle.
The normal hairdo for the actor is smooth, working perfectly with his naturally straight locks. The sides and the back are trimmed to sit on the ears, thus providing a wispy edge finish.
The hair is layered on top with jagged edges in order to increase texture for the over-all look. The hair is an easy care style for him, simply requiring a blow-dry with occasional straightener in order to tame any unruliness.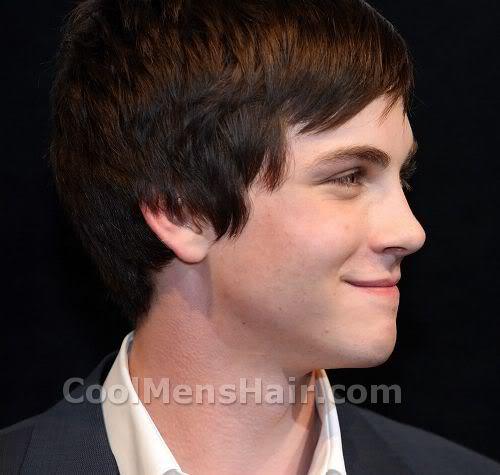 Side view of Logan Lerman hair.
When fans want to achieve the same look for themselves, the best solution is to take several pictures of the Logan Lerman hairstyle from different angles and show them to your stylist. This is definitely not a style that you will want to allow to become shaggy. It requires a good trim frequently and a little taming with wax or styling mousse.