Little Richard is the stage name of American singer/songwriter, musician, and actor, Richard Wayne Penniman. He is the self proclaimed "architect of Rock and Roll". He is the first artist to put "funk" into his music and was instrumental in the evolution of Rock and Roll music.
He was a member of the first group of artists to become members of the Hall of Fame for this music genre. Though still alive, he is best remembered for his early music and his early Little Richard hairstyle.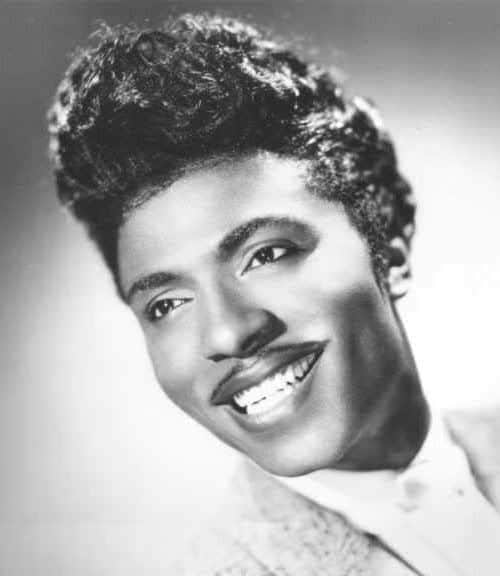 Little Richard hairstyle.
In the mid 1950s, Little Richard came onto the music scene with his own unique style, energetic piano playing, and a flamboyance that was completely new. This was equally reflected in his hairstyle. Being of African American descent, he has thick, black hair that is very curly. However, he found a way to produce a unique look for himself.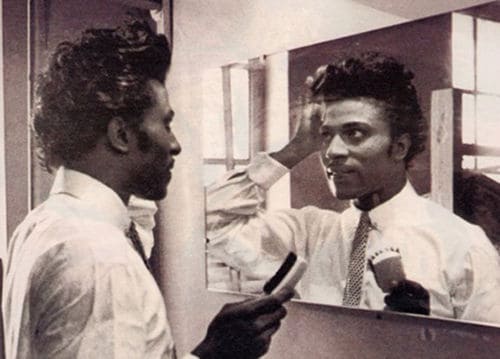 Little Richard 1950s hairstyle. Photo by https://grantsgoldenbrand.com.
He had the sides cut relatively short and brushed back above the ears. The back was a little longer. The top was much longer, looking as if it were piled on top of his head. The hair added a good six inches to his apparent height. He applied a generous amount of hair pomade to make his tresses look wet, even when completely dry. He coupled this with a thin mustache that could almost have been drawn on his lip with a pencil.
When performing, the hair on top of his head became quite animated with the motions of his head. This feature was incorporated into his acts to the delight of his fans.
He has changed his look over the years. His music has also changed a great deal, especially since he converted to Christianity and became an ordained minister. However, most people will always remember the early hairstyle and his early music because of the changes he brought to the music industry.