Johnny Marr is a 57 year old British musician, who has worked with The Smiths and The Cribs. In 2011, he officially left The Cribs to work on some solo projects. He was the oldest group member of the latter group, but clearly has the best hair. It is uncertain whether his hair relies on the presence of a hairpiece.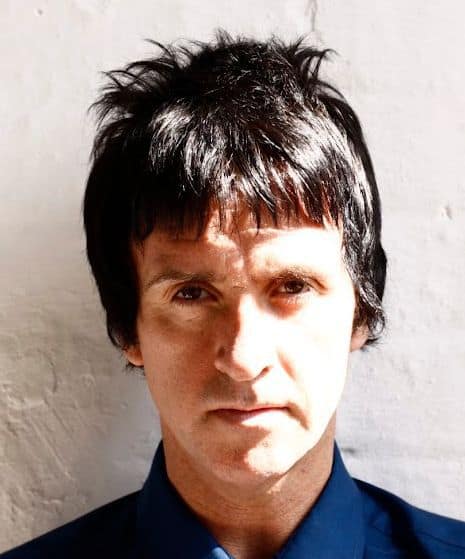 Johnny Marr Hairstyle.
Marr, born John Martin Maher in Manchester UK, has had the same look since at least 1985. His style is reminiscent of the Beatles mop-top look. The Beatles gradually changed to a different look over the years. Other wearers, such as the musician in question, maintained the look.
The hair style is a mid-length straight cut. The hair is collar length over the back of the head. On the sides of the head, the wearer has it long enough to cover the ears. In front, there is a straight fringe, also known as bangs that covers the forehead.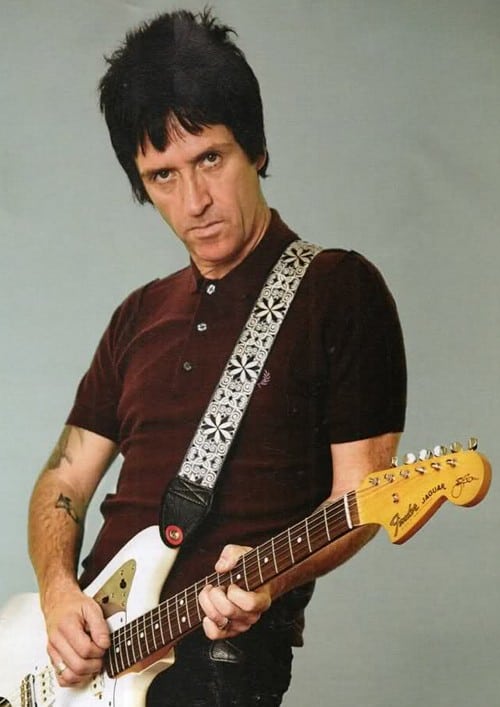 Johnny Marr with black hair.
Another feature of this musician's notable style is the fact that he dyes his hair black. In fact, he has done so for years. The black color is such a part of his persona that most fans simply accept the fact that he doesn't go gray. Whether the style and the color will continue remains to be seen. The style covers up any potential for seeing a receding hairline and the color keeps him looking young.
A style such as the one he sports requires regular trims to keep it from taking over. Dyeing must be maintained also in order to keep the grey from showing. Other than that, shampoo, conditioning, and a little styling product keeps the strands under control without appearing weighed down with heavy or greasy products. The Johnny Marr hairstyle seems to be ageless, for this alternative rock, indie pop, and indie rock guitarist.