The James Marsters hairstyle as a bright blond vampire, Spike, with an English persona is the best known role of this actor and musician. He appeared in the series "Buffy The Vampire Slayer" first in guest roles, and then as a regular. He is also the driving force behind the band "Ghost of the Robot" which has released its first album. See the appearance of his hairstyles: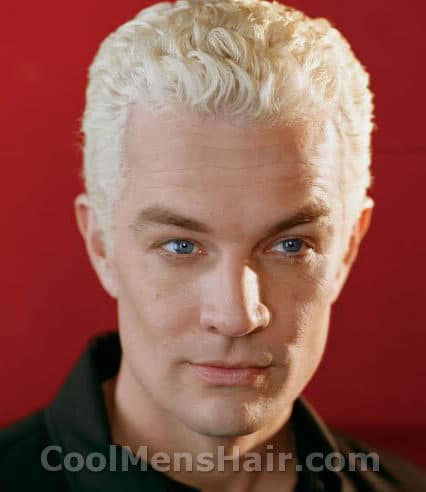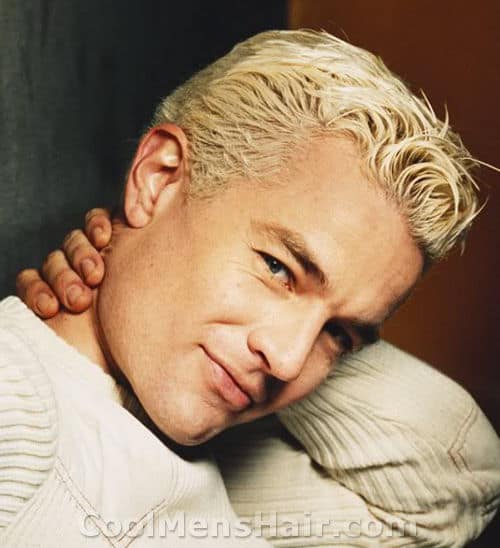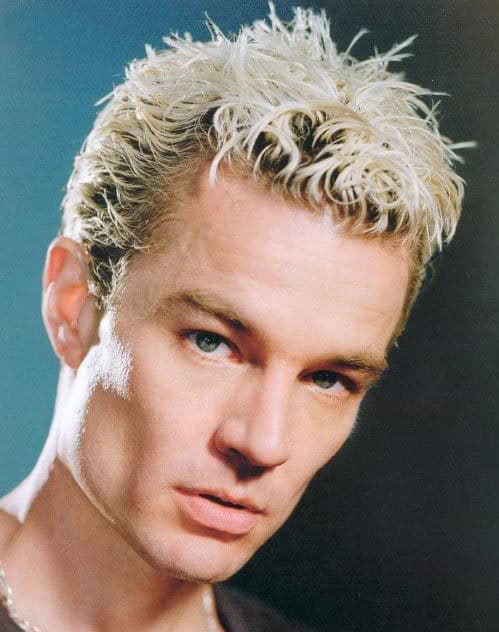 The actor's original hair color is a rich brown. His current look, associated with his role is platinum blond and longer than the natural version. The hue varies from longer blond with dark roots, to mid length bleached blond with dark undercoat, to short length that is completely blond.
The images that show him with hair that is two to three inches in length with bleached ends are much more tousled. The top hair is long enough to have a definite wave. It is brought up in a curly spiked arrangement. The hair on the sides is very slightly shorter, but is combed back from the face.
In addition to frequent trims, the style requires attention to the condition of the hair. Bleaching can be drying and cause significant damage if not addressed. The daily design details consist of shampooing and conditioning the hair religiously. A good styling gel is worked through the damp hair with the fingertips and strands are brought up and slightly twisted on the top of the head. The sides are smoothed back but not flattened.
The James Marsters hair is one that could be translated for young adult men up through mature men. Adolescents probably would find the upkeep of the style to be too expensive to achieve and maintain, due to the cost of bleaching. Men with full growth hair could wear this style even if it is gray.