Most men like to sport a good stubble every now and then. Not only is it a hassle-free way of wearing hair on your face and head, but it also gives a guy that rough, masculine look.
Not all men know how to achieve the right kind of stubble, however. Wear it too thin, and you can end up like you just woke up on the wrong side of the bed and simply forgot to shave. A stubble that is too thick may not be the right accent to every face shape as well.
There are guys who can sport the stubble look and look good in it, while there are others who are better off sporting a clean, shaven face. Here are a few tips on how to maintain a stubble and how to wear one with confidence when you are out on the street.
How to Create the Perfect Stubble Look on Head & Beard

Jesse Pinkman hair
Growing a stubble simply means letting your facial hair grow to a point where they become visible but they do not overlap. If they begin to overlap that is essentially the beginnings of a beard, which you do not want. You can massage the skin to promote circulation to the face if you want to speed up the growth of your facial hair.
Avoid rubbing too much since you can irritate the skin and this could lead to ingrown hairs. If you already have long facial hair, you can create a stubble by cutting the hair with an electric razor so the hair is down to about 3 mm in height.
Do the same thing if you want to create the same look on your head. Set the razor to cut according to a particular length. You may need to have someone do the back to ensure that the hair length is even all over your head.
Maintaining Stubble on Face & Head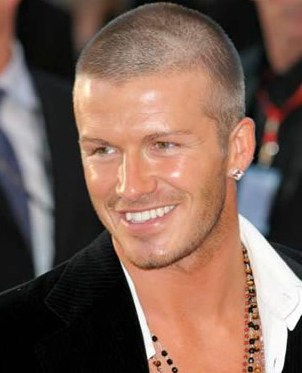 David Beckham's stubble look
Maintenance simply requires you to prevent the hair from growing too long. You can do this by using clippers to maintain the five-day look. If you want something less thick, an electric razor is a perfect tool.
You can prevent the skin on your jaw and chin from drying up by using a mild, water-based moisturizer after you clip or cut. A good water-based moisturizer can also help keep the hair in place without giving you a heavy, oily feeling when you are wearing it.
Last-Minute Tips on Stubble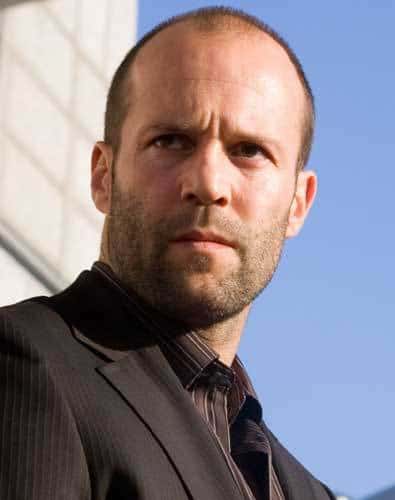 Jason Statham
It is important to note that if you have soft features and a jawline that is not as well-defined as Brad Pitt's or Jason Statham's, you may want to add a stubble under the jawline to add a natural shadow. You can also check these designer stubble beard styles.
Finally, make sure to wear your stubble with a clean, crisp shirt and pressed jeans or pants. Stubble easily gives you a grungy look, but you would not want to overdo it by looking like a total hobo when you step out of the house wearing a dirty shirt, torn shorts and a dusty pair of sandals. Wear the stubble in style by donning stylish, clean clothes, and good shoes, and you will be all set.