Luke Worrall is a young English model who is known for his fresh face and modern hairstyles. He has modeled for large designer names such as DKNY Jeans, Juicy Couture, and Vivienne Westwood, and was previously engaged to Kelly Osbourne.
Worrall can be seen sporting blunt bangs, which accentuates his sharp cheekbones and masculine jawline. Although this hairstyle can be a bit drastic for most guys, it can be ideal for those who want an edgy, modern do that is also easy to maintain.
The hairstyle is ideal for men who are not comfortable with the size of their forehead and want to draw attention away from this area and into the eyes. This is also great for men who have oblong-shaped faces with straight, angular cheekbones and jawlines.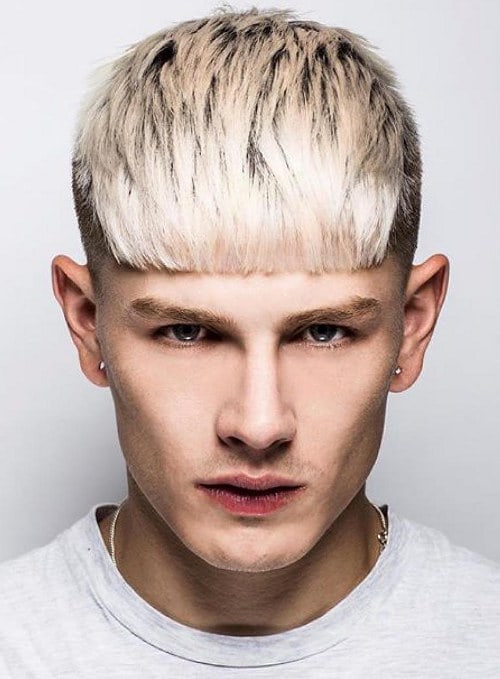 Worrall's hairstyle starts with a base of closely cropped hair along the sides and the back, with the hair along the top and front kept about two to three inches long for the bangs, depending on how long you want the bangs to be.
You can either choose to cut the hair along the sides and back to about an inch long if you do not prefer a buzz cut, or you can have it closely cropped for a cleaner, sleeker look.
Worrall has been seen sporting both and looking great in either styles, so guys with basically the same bone structure will be able to pull the hairstyle in these two variations quite easily.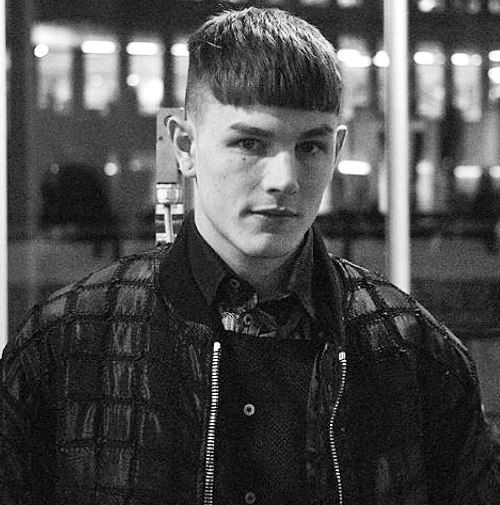 Using a narrow comb, spread the longer strands on the top and forehead so that they drape and cover the entirety of the forehead. Cut straight across the forehead to achieve the blunt bangs effect.
You can vary the length of the bangs, from being close to the top of the forehead or draping straight midway between the forehead and the eyes. Use a very tiny amount of setting product to keep the bangs in place.