Like women, men also make a tough decision when it comes to their hairs. As they grow old, they also have to adjust to different hairstyles, from a laid long black hair to becoming bald. They also use waxes, gels, and even hairsprays to look awesome. But if you are tired of the usual hairstyle that every man has, why don't you try the Dustin Hoffman hairstyle?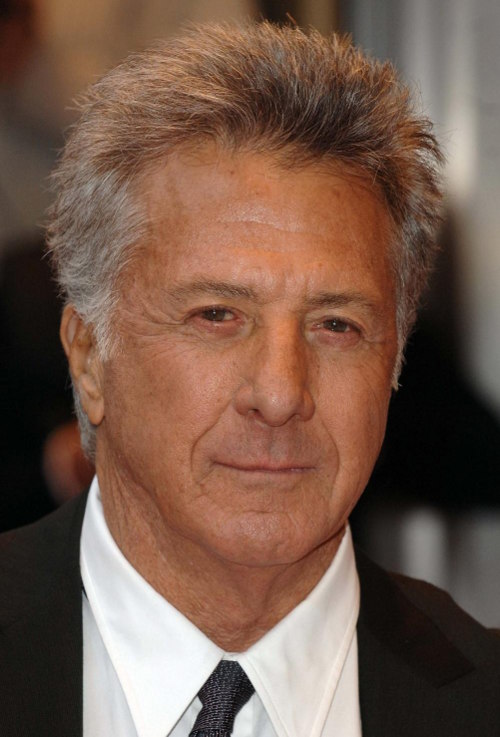 Dustin Hoffman has been around movies and theaters for quite a long time, and just like you, he had also tried different hairstyles like the short layered hair and a black short hair. But dude, you have to see him in his gray short hair!
Actually, his hairstyle defines him. Of course, he aged, but he still looks cool and hip. This hairstyle makes him stand out in the crowd for being extraordinary. The Dustin Hoffman hairstyle can be worn on formal occasions with a tux, but you can also rock it with tattered pants and shirt.
The Dustin Hoffman hairstyle is one of the trends of this year because you can have sophistication at its finest and spontaneity at its best.
So how can you achieve it? First, you need the right haircut and hair color. Get a short haircut with jagged layers and have a gray hair. Yes, you need a gray hair.
If your white hair is growing a little now, then that would be perfect, but if it does not look like gray anymore, or if you really want to have Dustin Hoffman hairstyle but you can't grow white hairs, then dye it with gray.
To style it, just put a little wax on your hair then brush it up using a brush or hair comb. Then, use a hair dryer to swipe the hair away from the face.
This hairstyle is great for mature men, especially who are dealing with signs of aging like sagging jawline, and some wrinkles around mouth and nose as the style will draw attention away out of the face. But, whatever age you are, you can be as stunning and as cool as Dustin Hoffman.