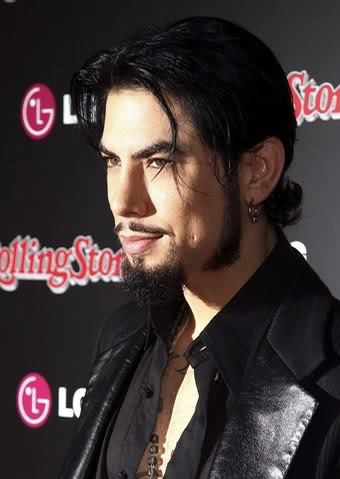 Dave Navarro hairstyle.
Dave Navarro
is a talented American guitar player who plays lead guitar for the alternative rock band, Jane's Addiction. He has also played for the Red Hot Chili Peppers and the cover band, Camp Freddy.
Born in Santa Monica, CA on June 7, 1967, Navarro became interested in playing guitar when he was seven years old and heard a Jimi Hendrix song played at a local skating rink.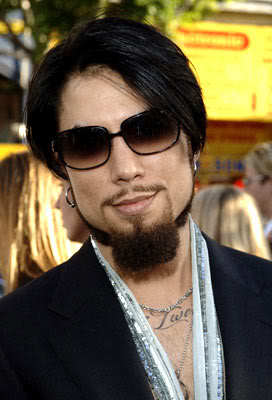 Dave Navarro hairstyle.
Dave has produced his own unique look with his hairstyle and beard combination. To achieve this style, he has his cut to the contours of his ears with the sides tapered. The length in back is longer and the top is layered.
He wears a thin, well defined mustache that turns down and joins his full goatee. He allows his sideburns to go all the way down the sides of his face and has them cut squarely with his neck hair to turn back to the goatee.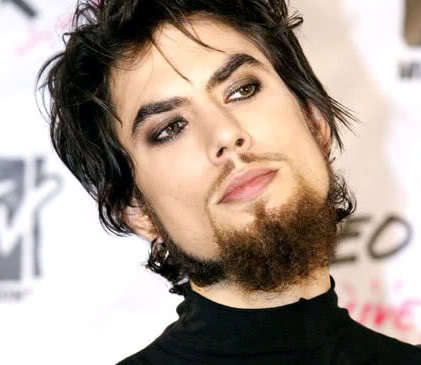 Dave Navarro haircut
This particular style looks quite good on Navarro with his large facial features and somewhat elongated facial shape. The hair style is achieved by combing a small amount of mousse through the hair as it is flipped back and allowing it to dry in place.