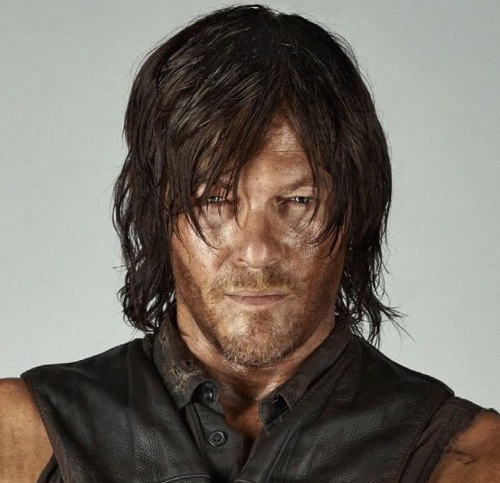 Daryl Dixon, kind of reformed bad guy with a soft heart and an amazing sense of humor, is the main character of popular TV series, The Walking Dead, portrayed by Norman Reedus. Fans love this intense breakout hero for his untidy yet awesome hair. His long punk-rock hairstyle looks sexy and amazing whipping in the wind. For those who have medium to long, fine hair, Daryl Dixon hairstyle will add some character to their look.
To get this long and shaggy badass look, you need to grow your hair a bit longer in the back as well as front. Trim the hair at the back into medium length. Texturize the ends to get a jagged look. By side parting your hair on left side, just above your left eye, create bangs at different levels.
These layered bangs on both sides will cover bit of your eyes as well as your face, giving you a mysterious and hippie look. Apply some gel on your hair to give it a greasy look, then comb it. Use your fingertips to pinch the ends of your hair.