If you have medium length hair that are too short for a man bun, or too long for a comb-side hairstyle, you can try Charlie Hunnam hairstyle. The Son's of Anarchy' leading actor features devilish and rugged good looks that has captured the made its way on so many international front covers.
To get that bad body Charlie Hunnam hairstyle, ask your barber to chop your hair in easy-to-maintain layers. Ask him to cut your hair section by section and use Point Cutting technique. This technique allows you to create textured layers by cutting the hair strands at an angle. It will give some depth and character to your look.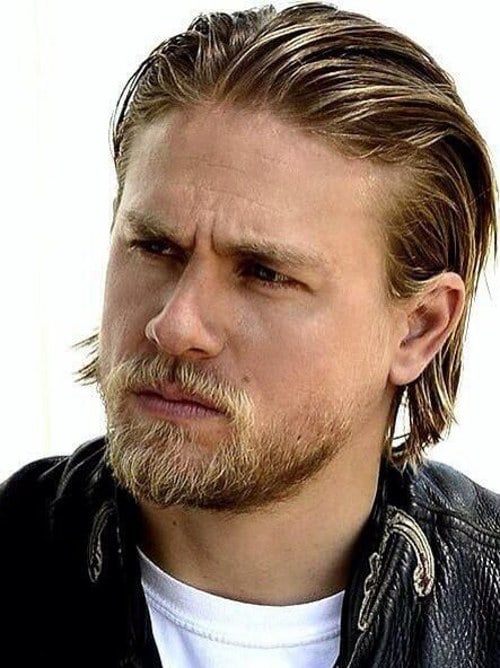 To style it, rub some wet-look gel on your palms and run it through front and sides using your hands. Make sure you do not overload your strands with wet gel, otherwise your hair will look thin and wet. Comb your hair back. Also comb your sides back around your ears. After that, comb back the front hair with your hands, and let your hair fall haphazardly on the sides. This will give a rugged yet polished look. This rebellious hairstyle goes well with denim and jackets.