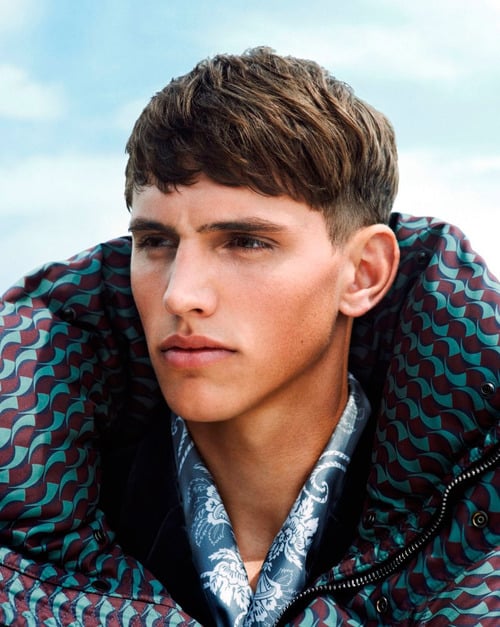 Bryant McCuddin hairstyle.
The Bowl cut is notorious for being one of the cheapest haircuts out there. However, this new version of the bowl cut sported by Bryant McCuddin, a model, is far from cheap, with texture and understated flair you would never see in the traditional hairstyle.
The bowl cut hairstyle sported by McCuddin is one of the transitional haircuts that best suits men who want a stylish, low maintenance cut. The traditional bowl cut is made by trimming along the sides close to the ear and around the nape.
There is no variation in length, although stylish versions now tend to favor shorter lengths along the back and on the sides of the ears to remove the illusion of an obvious bowl shape in the cut.
In fact, some styles prefer cutting very close to the nape, with the hairs on the lowest part cut shortest and gradually getting longer as they meet the bowl cut.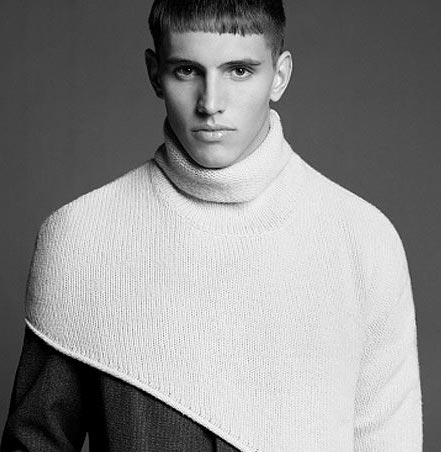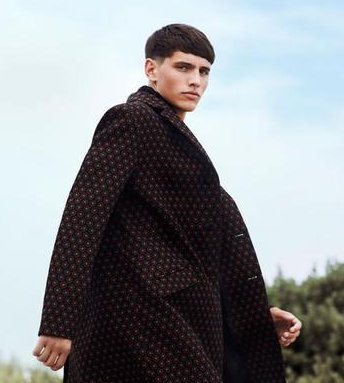 McCuddin's cut has a considerable amount of texture along the length of the cut. Texture can be achieved by cutting at various lengths so that the hair does not fall flat according to one length. This can also be achieved further by adding colored highlights to make the shorter cuts stand out.
Bowl cuts work best without any partings, and you can see how that compliment's the face here. Bangs are best for bowl cuts, which works best if cut longer than the rest of the hair to give more options for styling.
In some photos McCuddin sports an even row of bangs hanging low and reaching just above the eyebrows, which accentuates the sharp features of his face. Bangs also create a better profile, especially for bowl cuts that are cut close to the nape.
When grown long, the hair on the front can be swept to the side or allowed to hang low, whichever the wearer prefers. A longer cut also allows the wearer to create a tousled look which can be set with gel or styling wax.